Our kids 2016 Easter egg hunt after morning services

Stan and Lindy Frank had their whole family with them for a few days at the beginning of January 2016.
It was exciting when their daughter Casey Frank decided to put on her Lord in baptism before leaving the
island and going back to college at ACU. Her brother Jordan, is also going back to ACU with her to finish
studies. The rest of the Frank family, father Stan, mama Lindy, son Zac, and grandson Kobie will stay on
Maui to help their parents in the Lords work on Maui. Much Aloha to the whole Frank family, glad your
here to help in the ministry, and evangelism of the church on Maui, Hawaii.
Congrats to Casey in becoming new creature in Christ, we love you.
Jordan and Casey before leaving for ACU, much Aloha guys.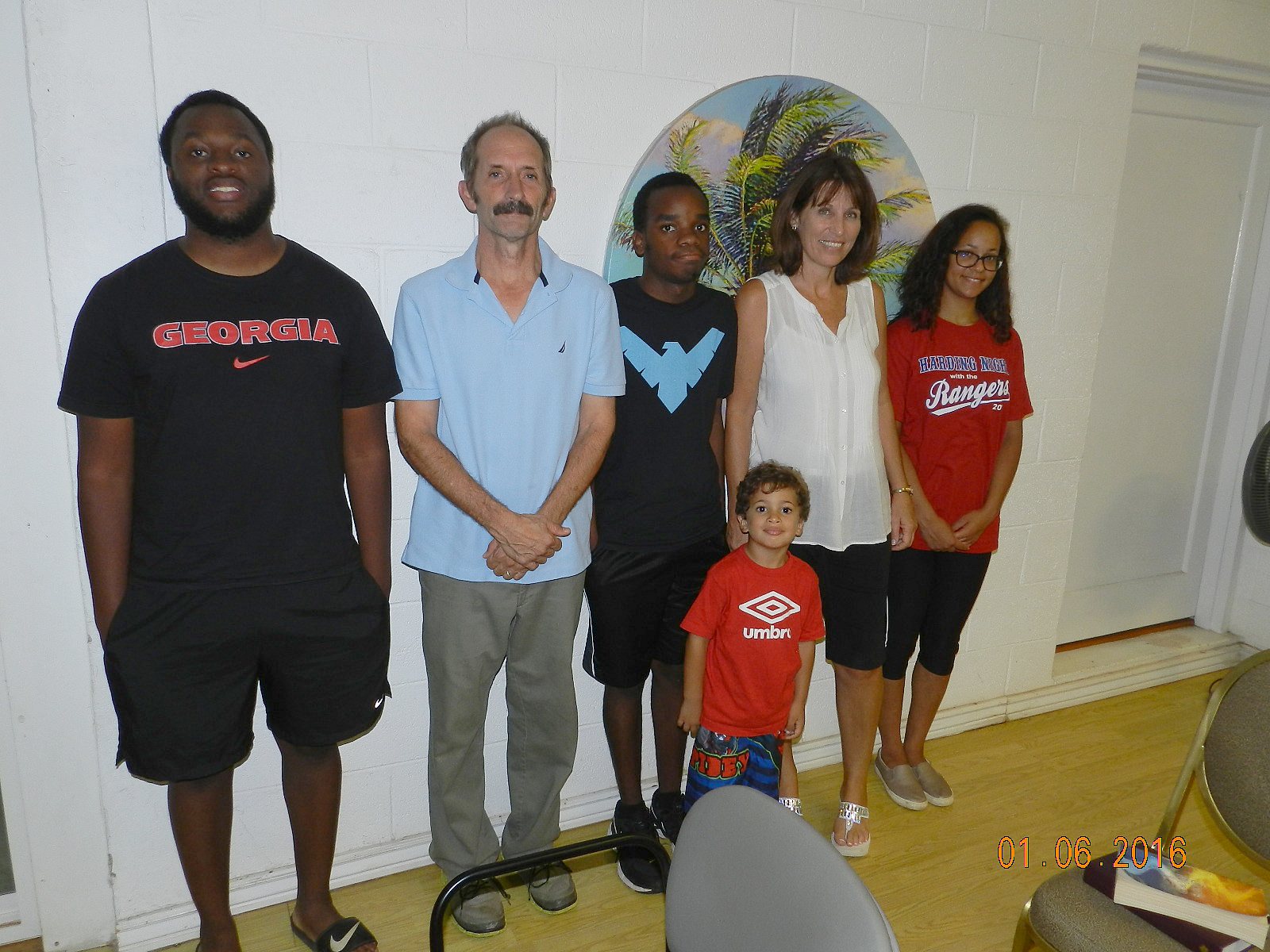 The whole Frank family in one picture. Mighty fine looking family!
Jordan, Stan, Zac, Kobie, Lindy, and Casey
Mauicoc's Kids hosted a car wash to raise some monies for the church treasury recently.

---
Mauicoc Fellowship Meal 12-20-15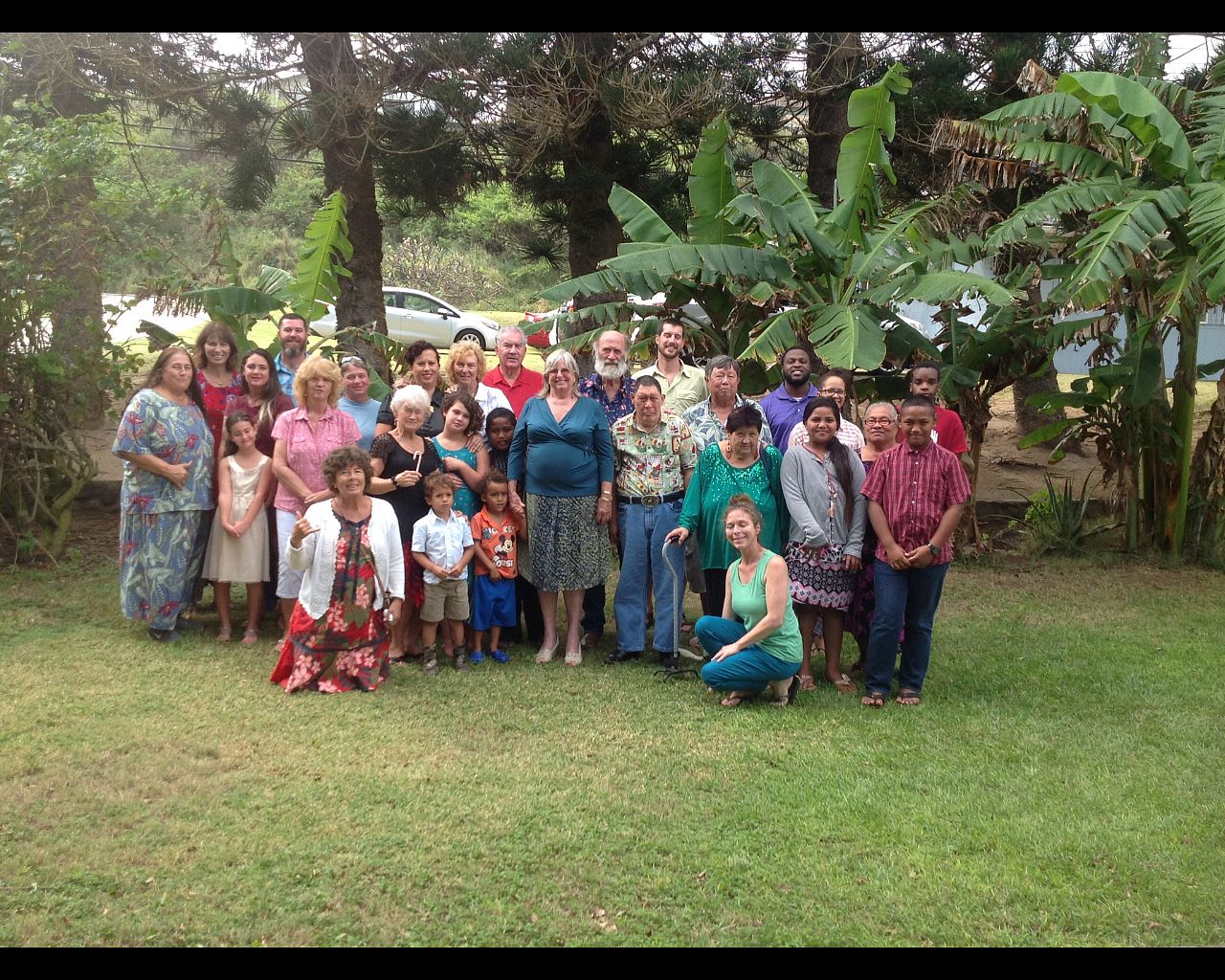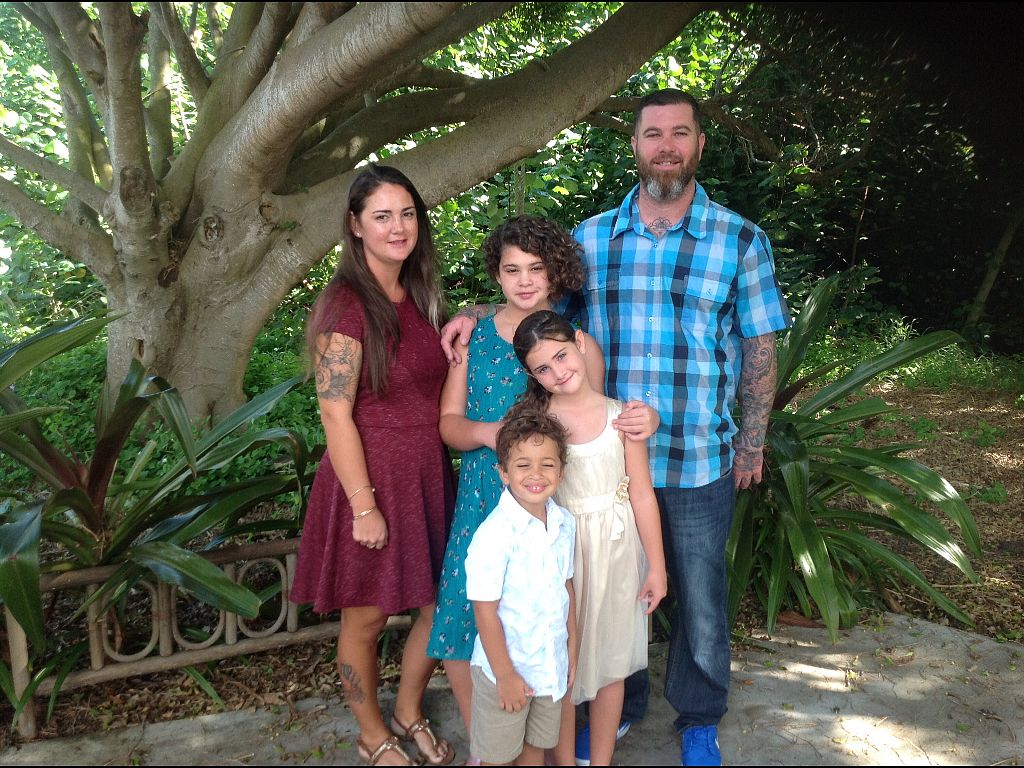 Stan Frank Family

---
Mauicoc Thanksgiving Get together for 2015 (Mahalo to Alice Stuart for the pics)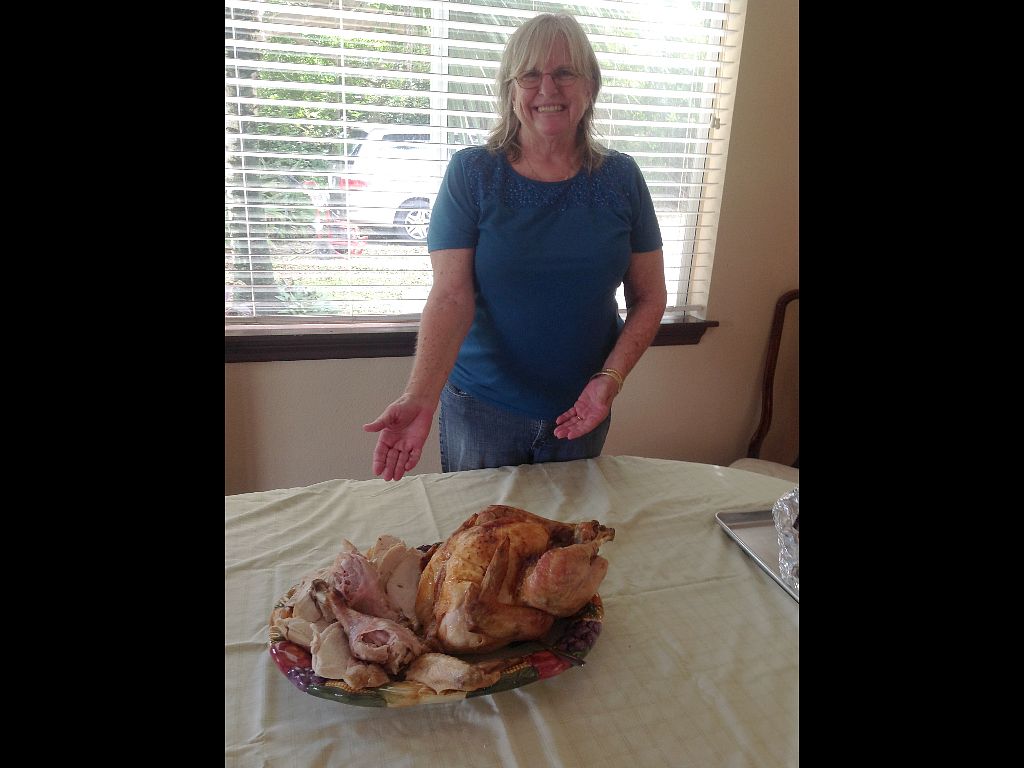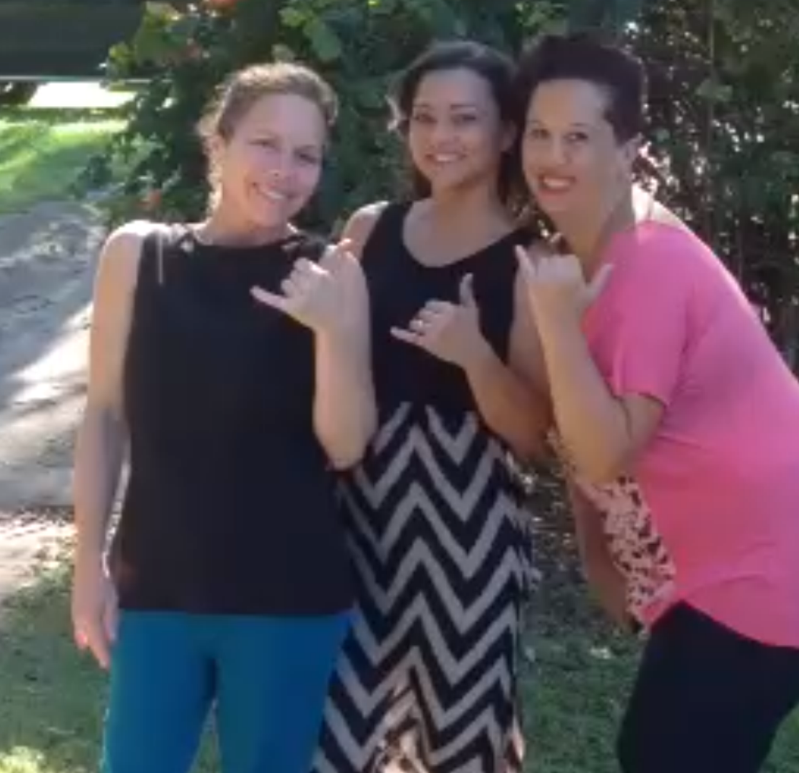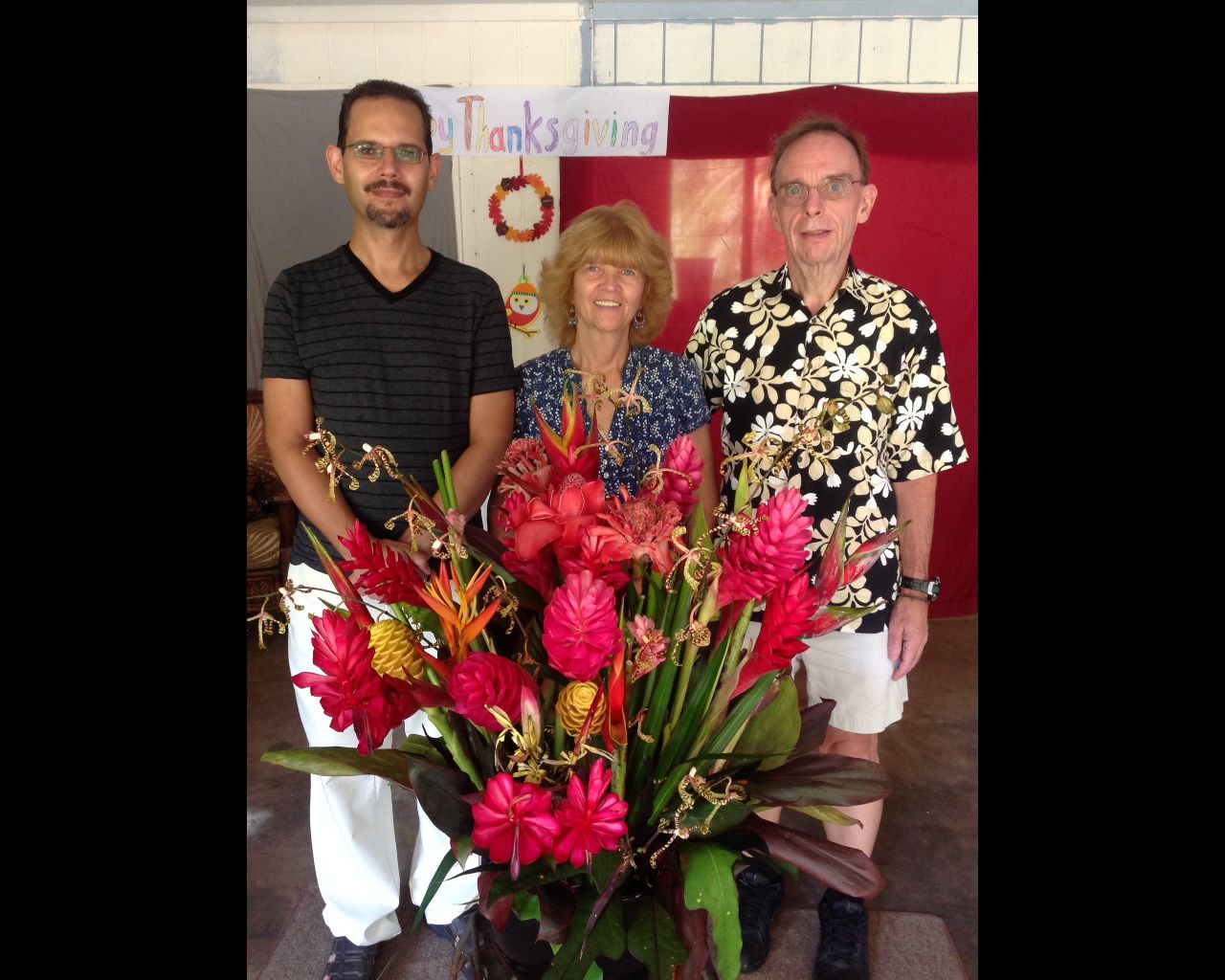 ---
These 3 pics are of the recent Mauicoc Maui Champs kids once per month get together for Bible study, songs, and play.
It is a follow up program started by Ashley, Corey Barth, and Carol, Max Andrews to keep the momentum from the Maui
church's 1st annual Maui Champs Camp held this summer. So far, this 2nd followup get together has been successful in keeping
the kids interested and learning. Aloha to everyone involved in making this program happen.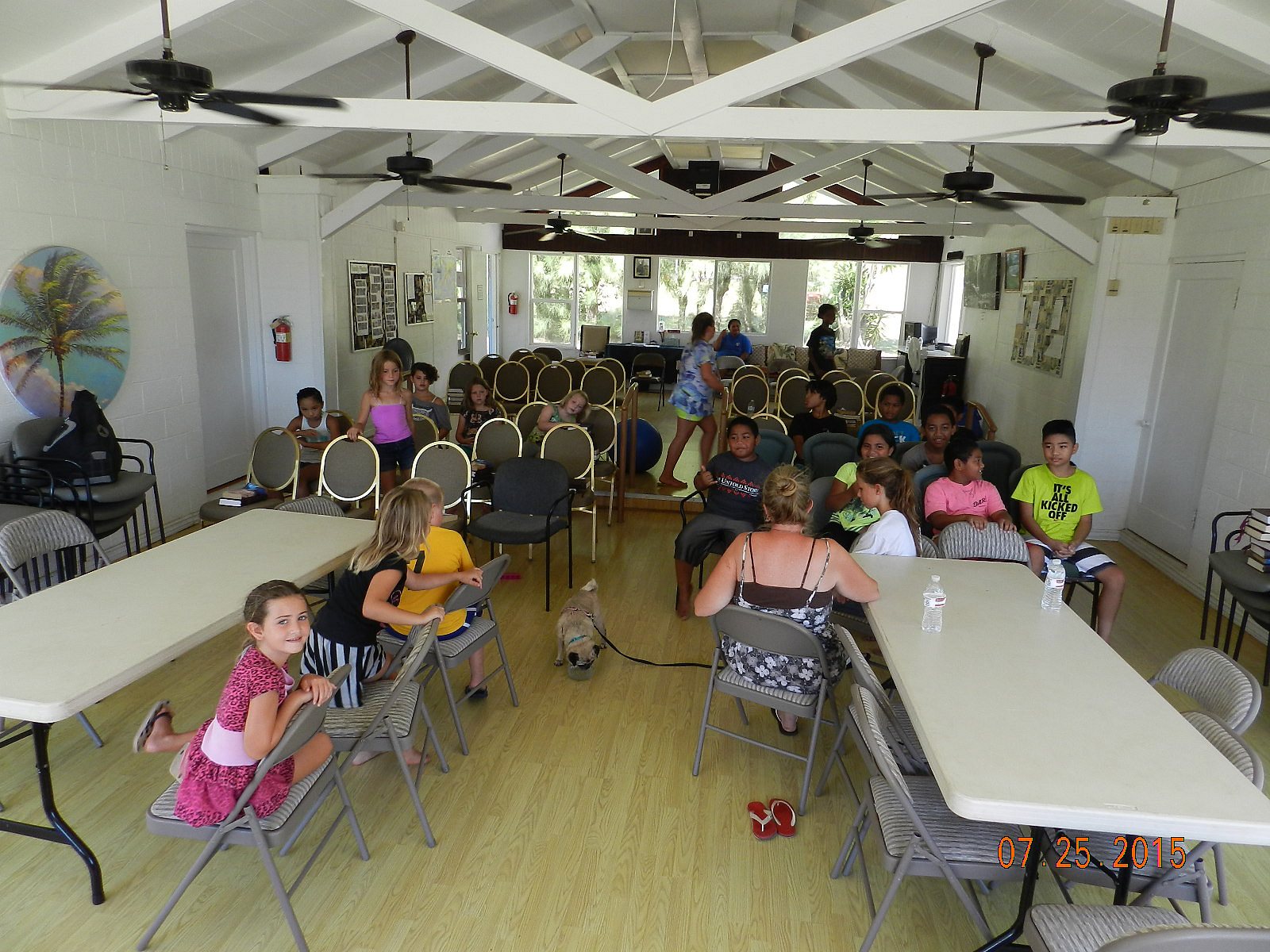 Carol Andrews teaching the kids

Some of the condoments given to the Keiki from the Mauicoc Food Bank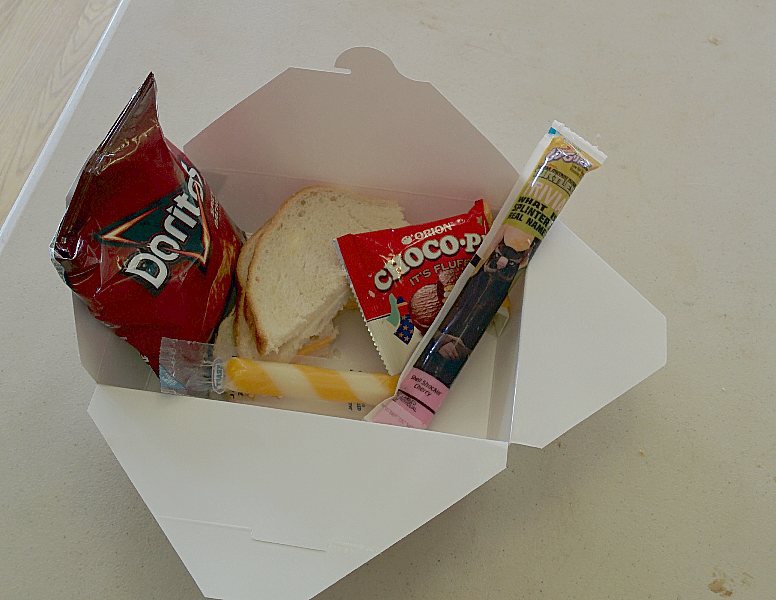 These condiments were a nice treat for our Keiki that came to the monthly
retreat in the month of July 2015.
---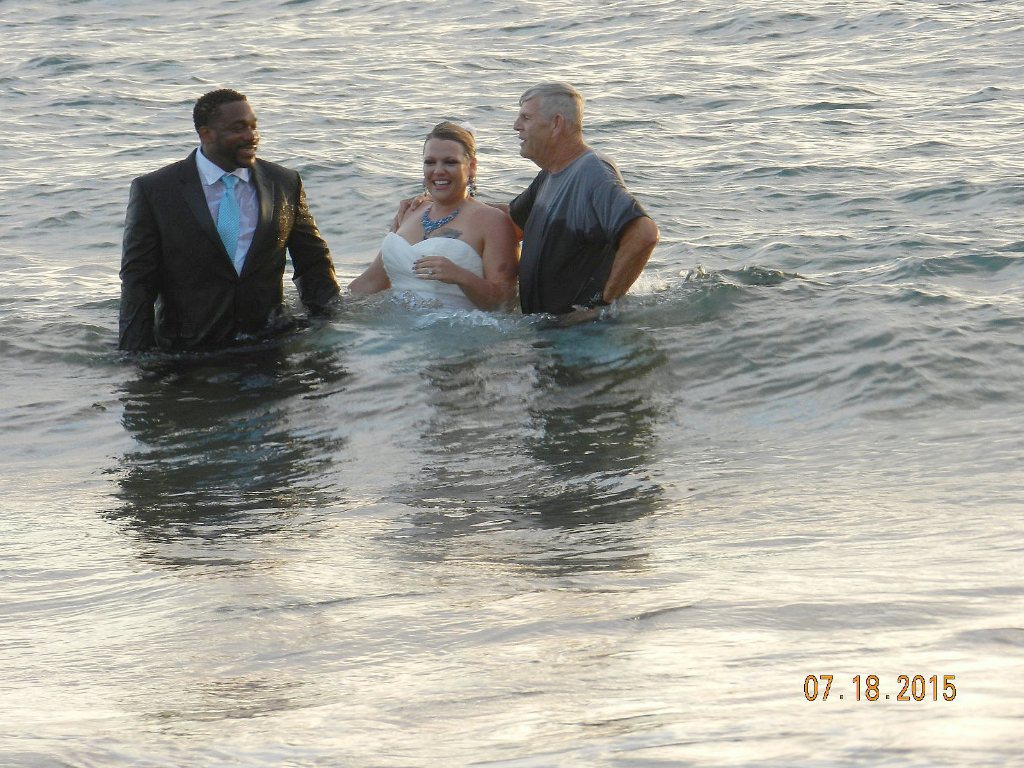 Steve celebrating with them right after they were baptized. Wow!!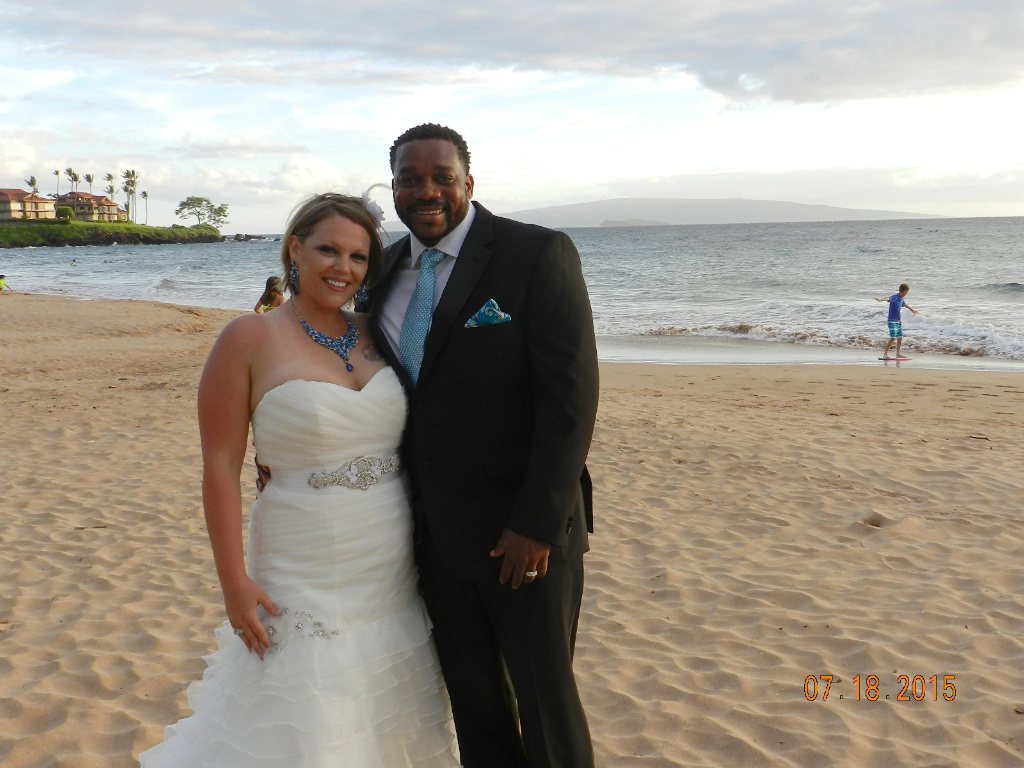 Julie and Damien Jones prior to their baptism into Christ on the beach at the Grand Wailea Resort
on Maui. They were celebrating their 1st wedding anniversary, and wanted to put on their Lord in
baptism on this special trip to Maui. They also opted to be baptized in their wedding garments which
was to say the least, amazing to all on the beach watching. We are so happy they decided to do this and
asked us to join them in this rebirth process. Much Aloha and Blessings from the Maui church.
ps. they reside in San Antonio Texas

---
Some pics of the Mauicoc 1st annual "Maui Champs Camp" that was held June 5th thru 9th 2015.
Good fun and Bible teaching was had by all. By all accounts from those involved with this program,
it was a great success. Much Mahalo to all that were involved with making this camp happen.
Special thanks to Gary/Pat Swatzel,,Jerry/Cindy Southern.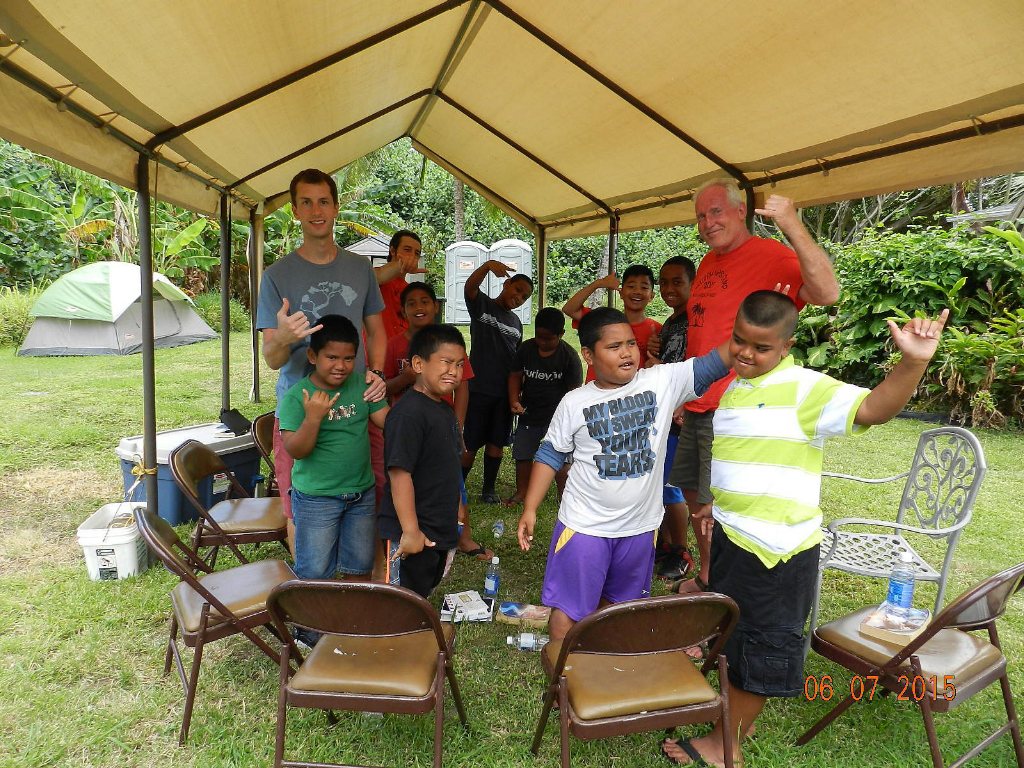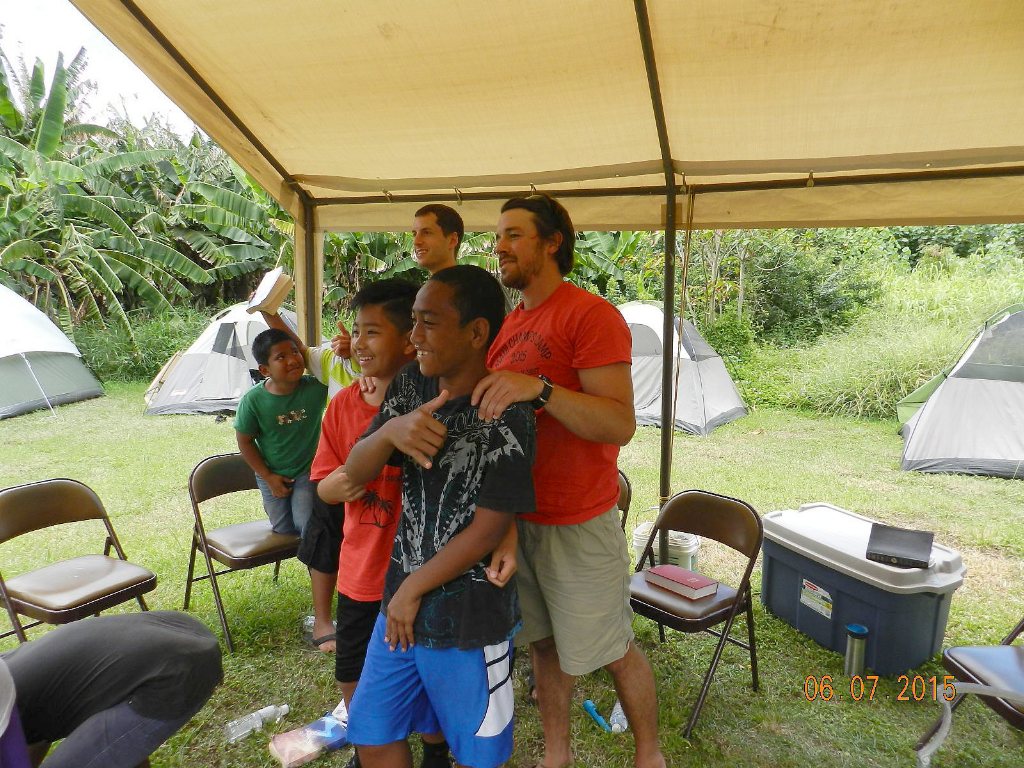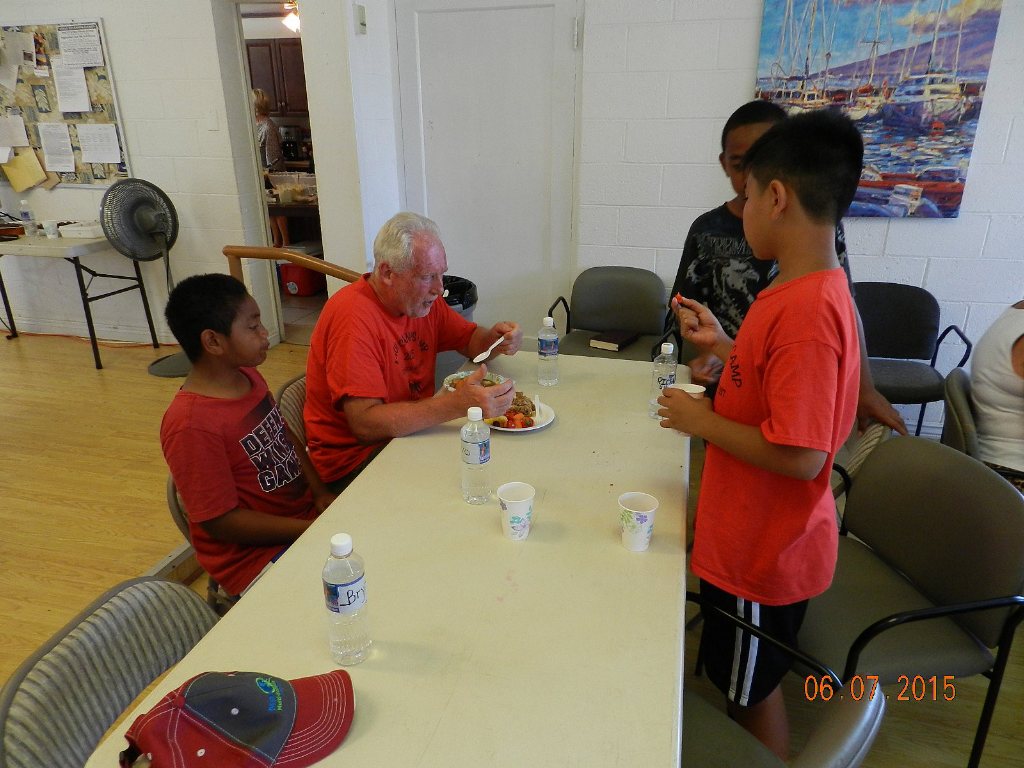 ---
The Maui church had a ministers cottage garage sale on 3/21/15 to raise money for the recent cottage kitchen
renovation being done. Donations were made by local members and the sale was run by local members.
This pic was taken at the very end of the day after almost everything was purchased by islanders.
The only thing left on the driveway was 2 lounge chairs being checked out by Gary Kraft, and Steve Annis.
Shortly after this photo was taken,,the chairs sold to a local islander.
Much mahalo to everyone who worked to make this sale a success.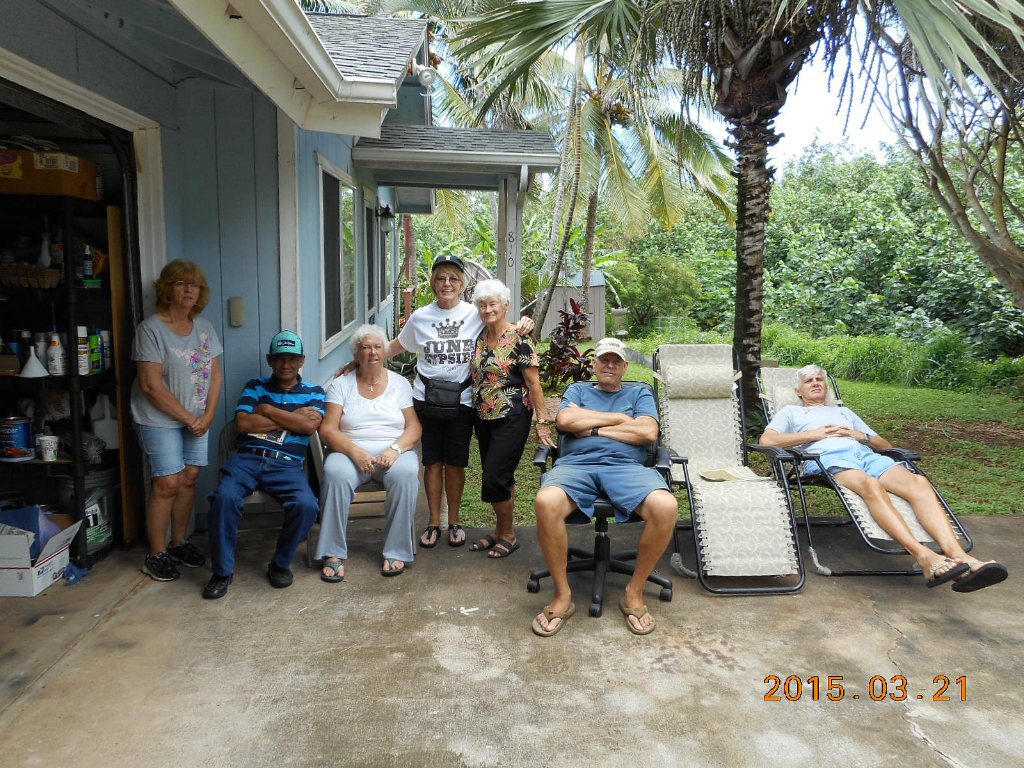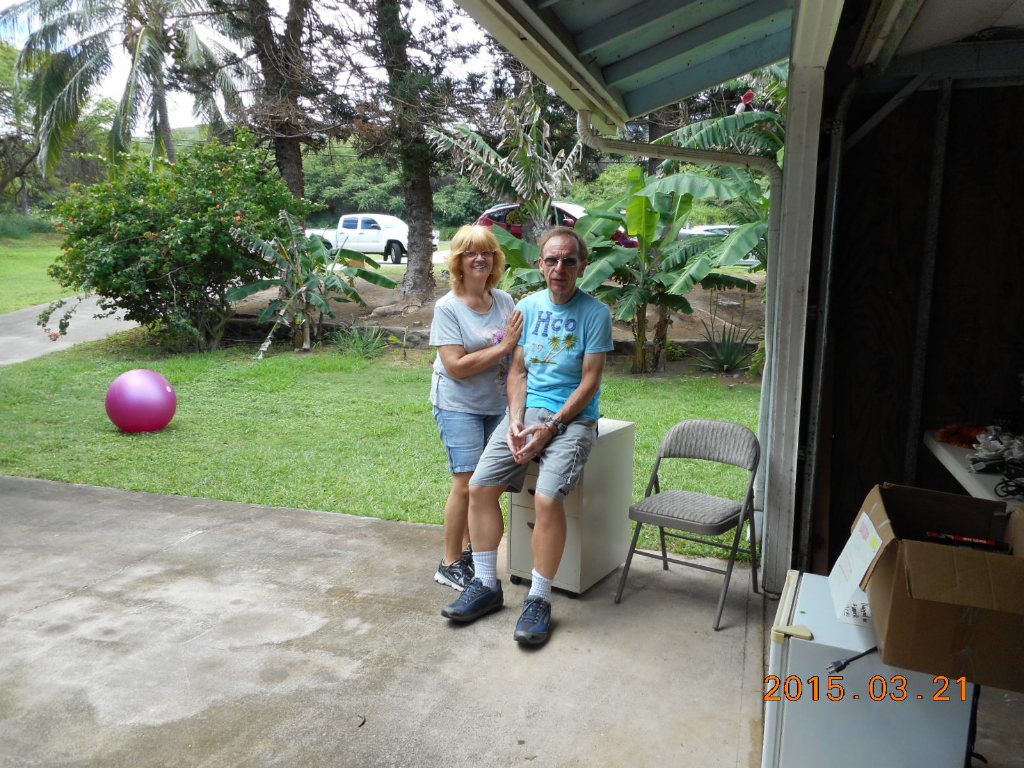 This is Stan and Alice Stewart, mahalo for your help.

These 2 guys, were soooo tuckered out after working the whole day, they sort of hated to see these chairs
sell, making them have to get up and get with it again... ha! I think Gary was just about ready to go to sleep!
---
The Mauicoc childrens class Christmas Pgm. for 2014 produced/directed by Aunty Pat Swatzel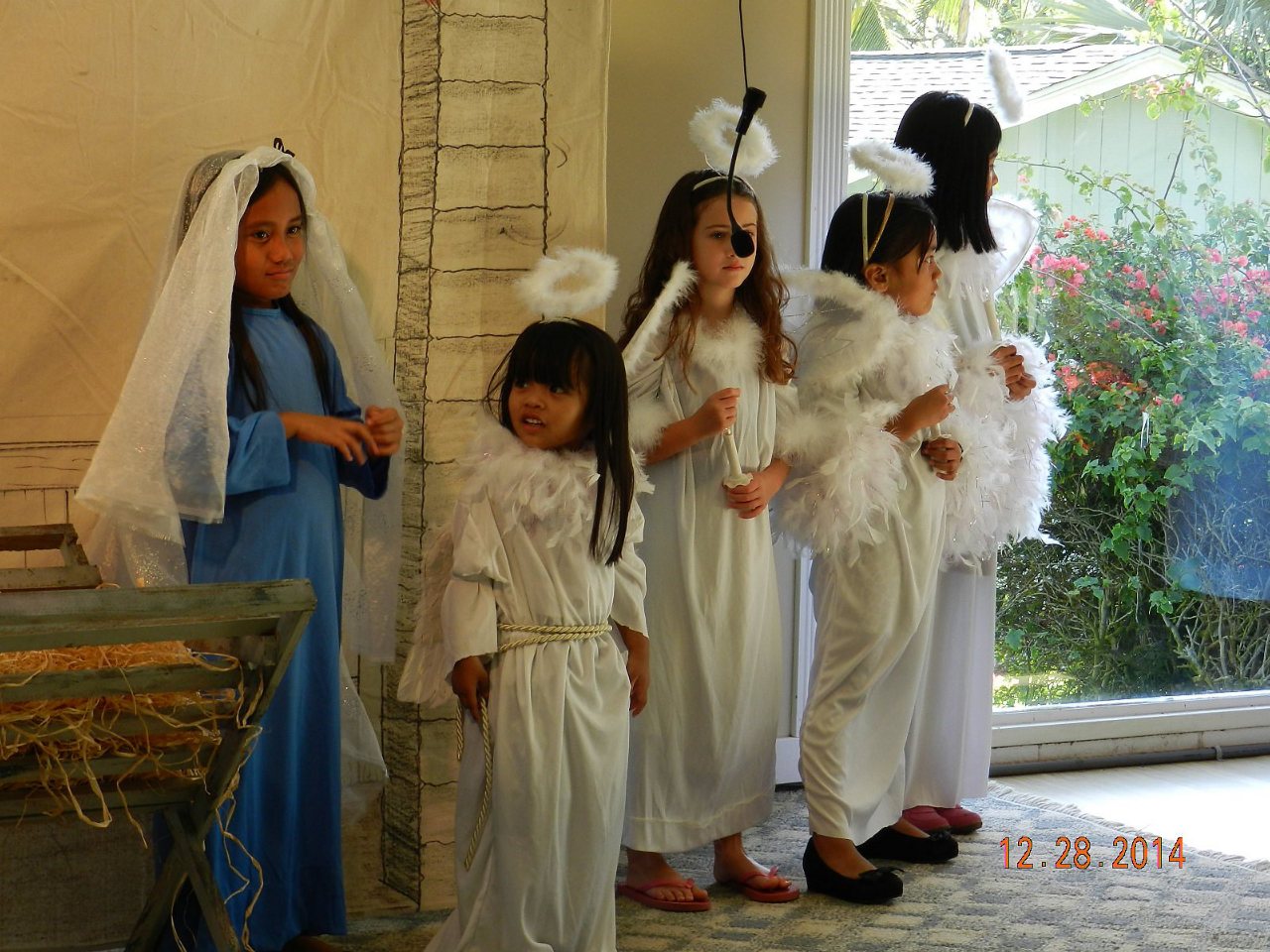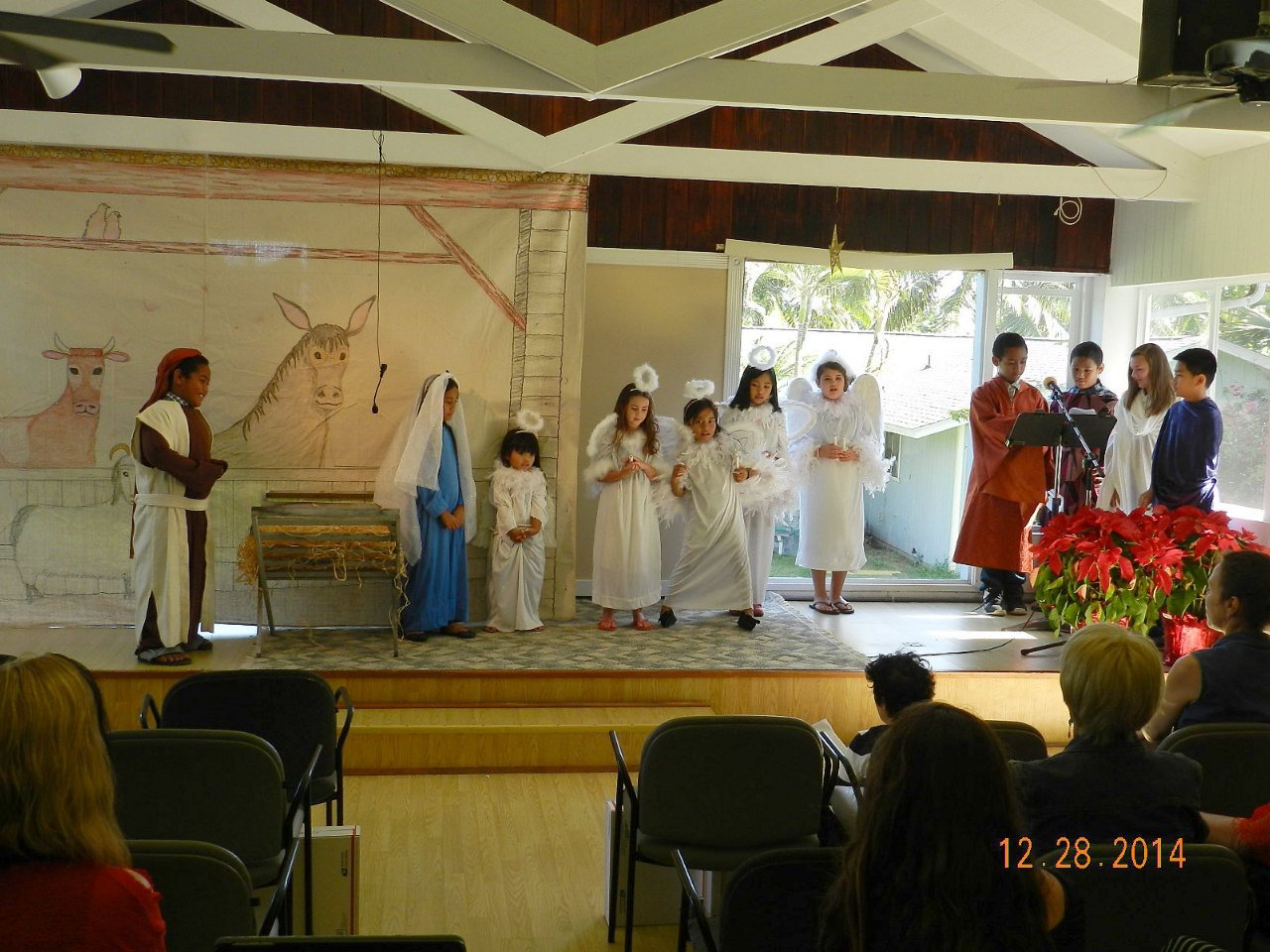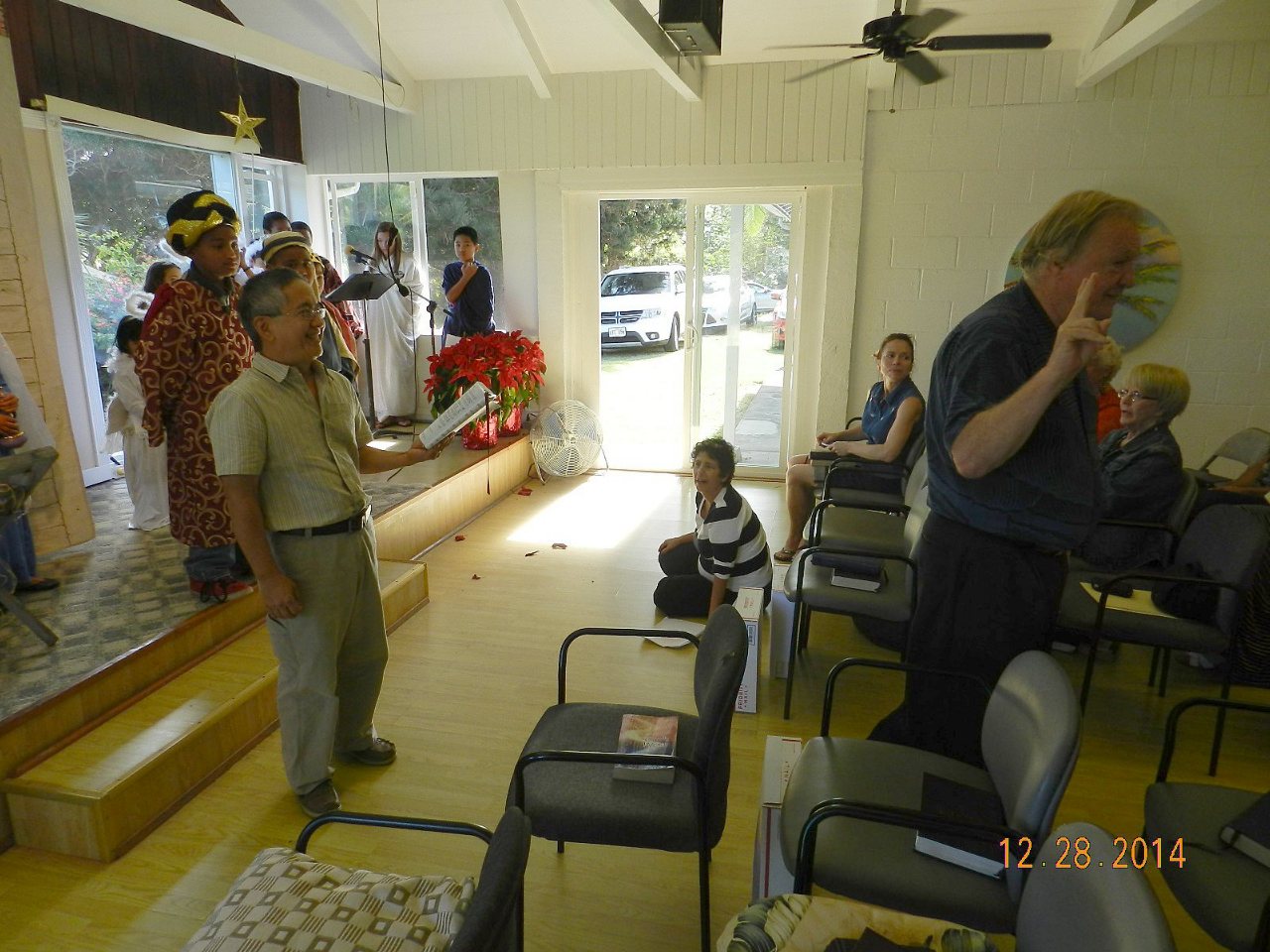 ---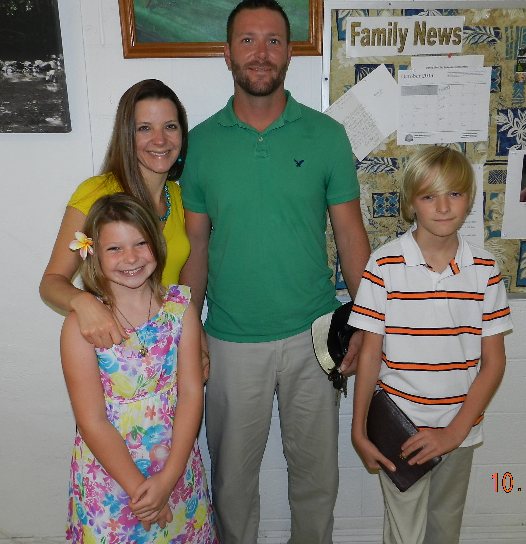 The Maui church is excited to have a new family with us for an extended time.
Luke, Heather, Caden, and Ashlynn Frederick placed membership recently.
We wish them much Aloha and Welcome to the Mauicoc Ohana
note: they had to move back to Beaumont Tx as of 3/1/15


---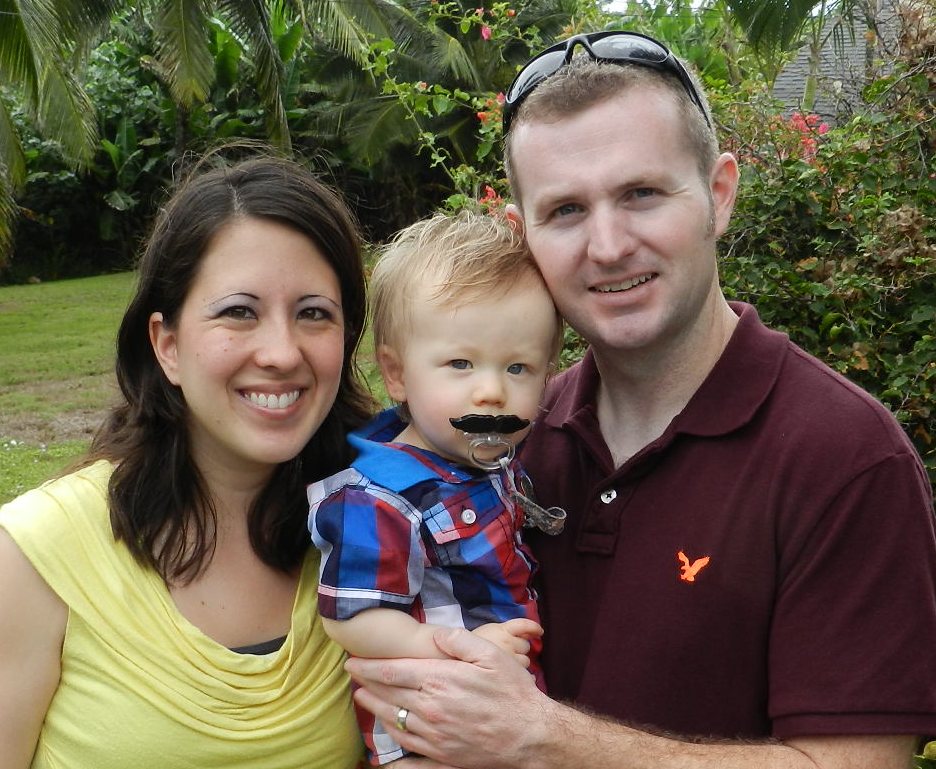 Tim and Barb Shiroma's daughter "Marsha" and husband Kyle with new grandbaby boy have been to Maui for a 3wk
visit from the Mainland. Everyone at the Maui church was thrilled to see the Shiromas's new grandson, daughter, and
son-in-law Kyle.


Max and Carol Andrews daughter Jasmine graduated this year and sent this pic for all to see.
Congrats Jasmine, we can tell your parents are full of pride. Much Aloha and love to you from the
Maui church of Christ. updated as of 6/23/14
---
We had a baptism April 11, 2014 in the Pacific Ocean of our new sister in Christ
Vivien Heliczer after weeks of Bible study, etc..She decided to put on her Lord in Baptism
and we could not be happier. She is very excited to have obeyed her Lord and become a new
Christian. We are so happy for her and wish her best wishes and much Aloha from her Mauicoc Ohana.
Congrats and much aloha Vivien.

---
Pictures of our kids recent annual Easter Egg hunt on 4/20/14 at the Mauicoc church property.
Again, many thanks to those that organized, provided eggs, etc...and made this happen for the kids..
Special thanks to aunty Pat Swatzel, uncle Gary Swatzel,, aunty Christy Edwards, etc.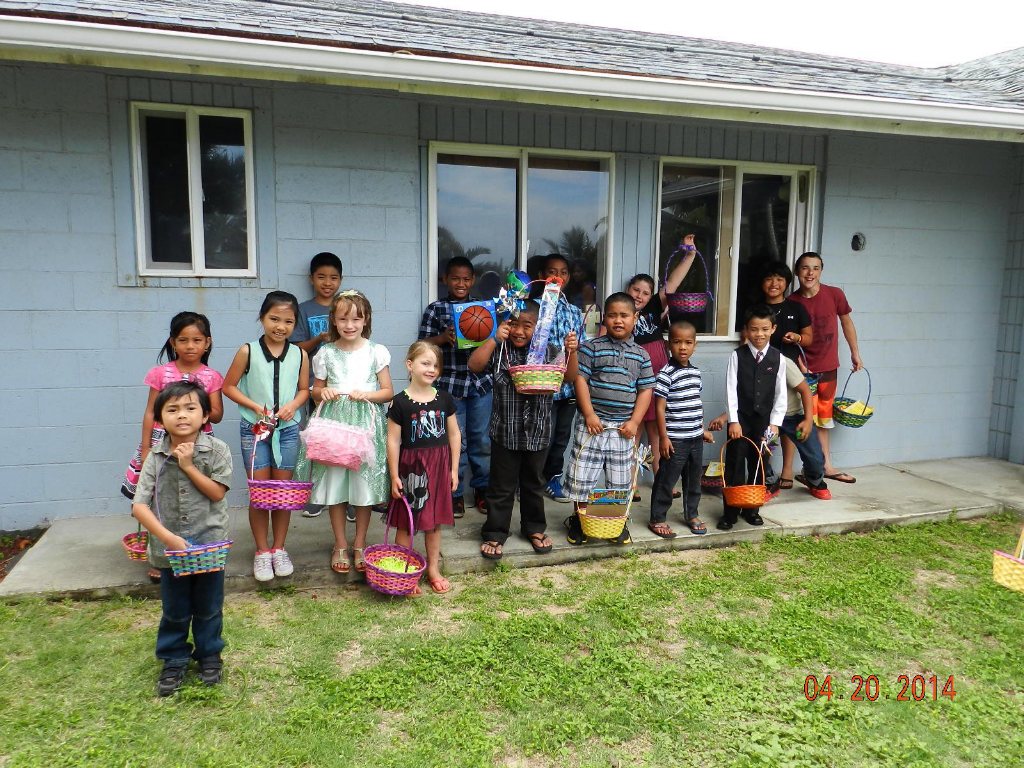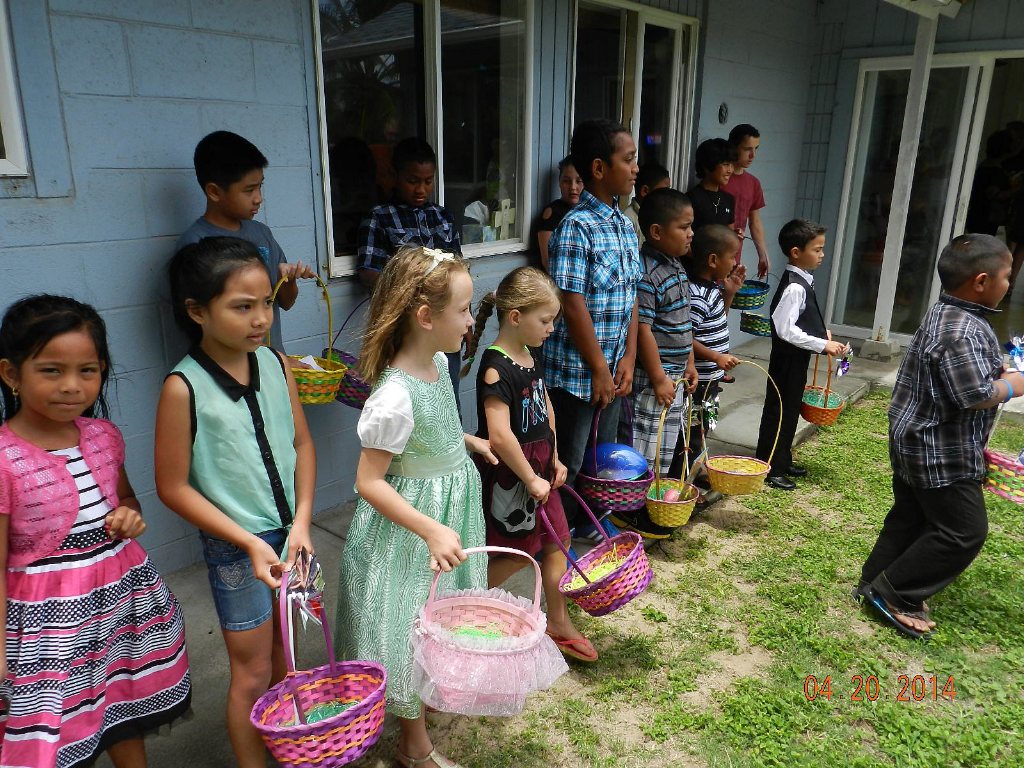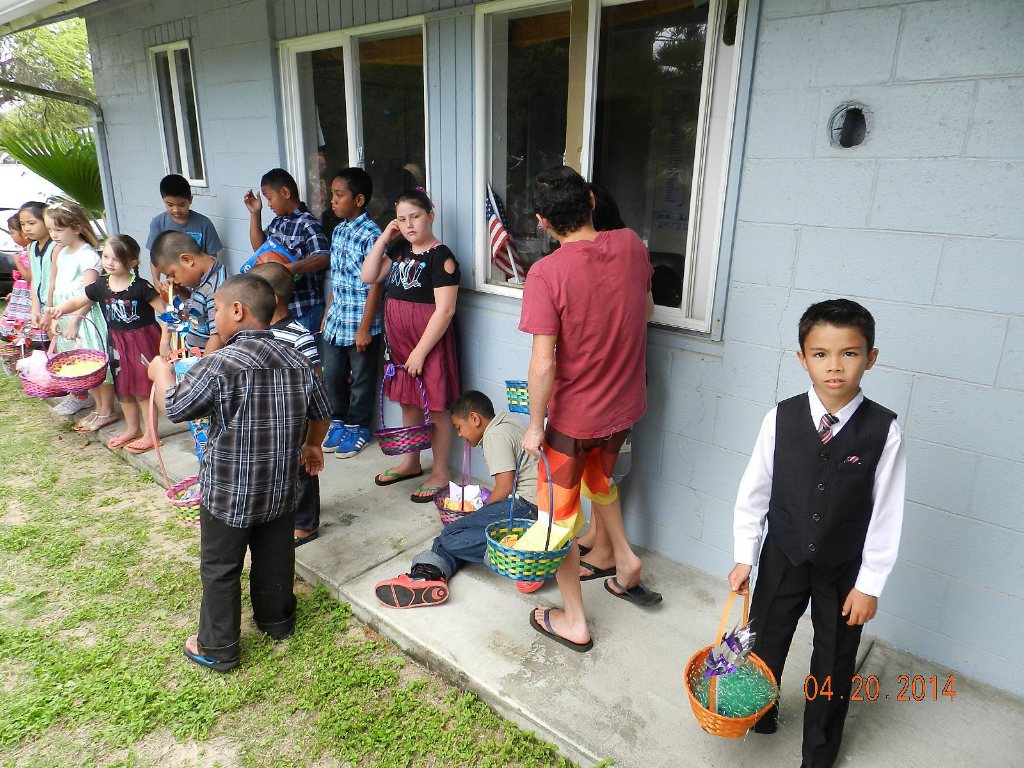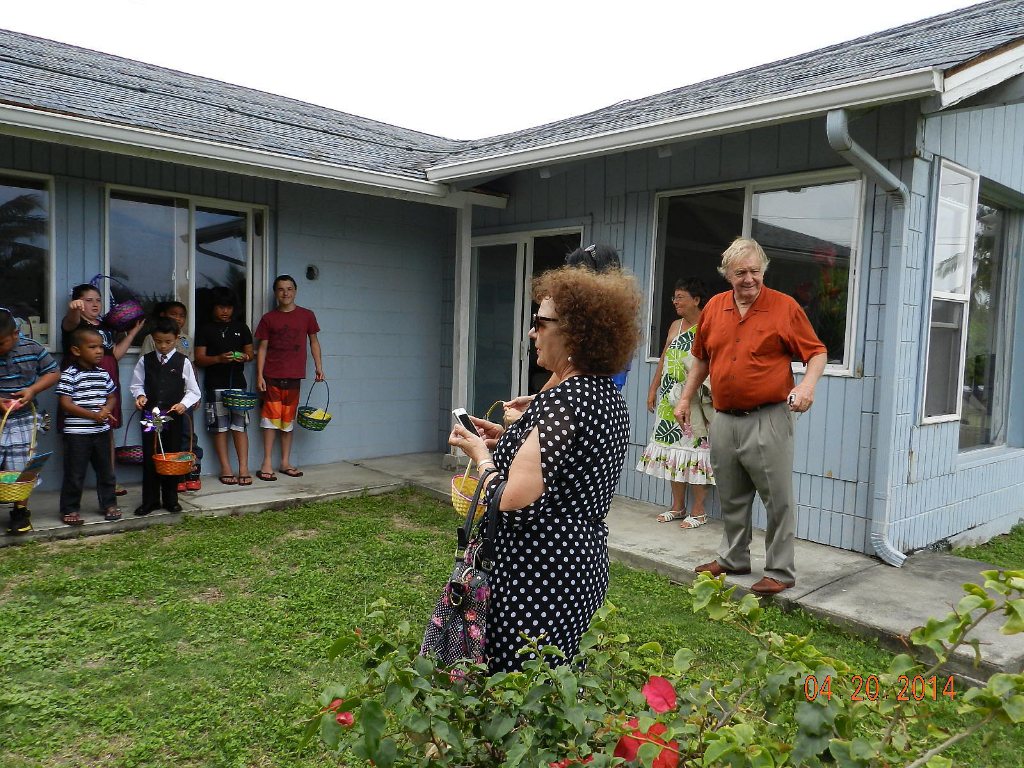 ---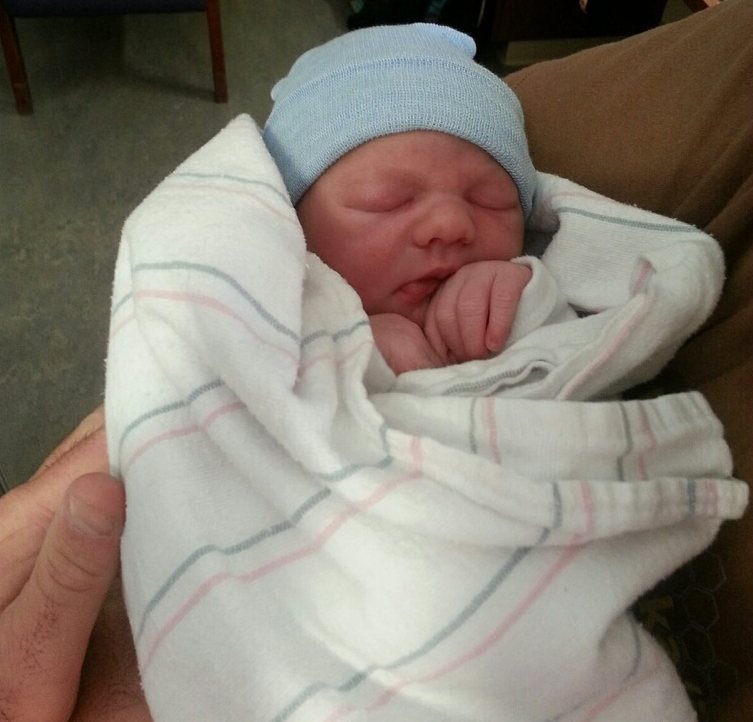 This is little newborn "Blake Allan Fether" born on 4/12/14 6lbs 14oz 20.5inches long.
Blake is the new grandson of our minister Chuck Watts, and wife Lynn. Their daughter
Amanda is doing fine, and we wish her and hubby all the best and happiness in loving and
raising this new child. I am sure Chuck and Lynn Watts are beaming proud new grandparents.
Much Aloha and best wishes to them all.
---
The 3 pics below, are the Mauicoc Garage sale prep held on 4/12/14 to raise money for a Solar powered
audio player, a program spearheaded by the Sunset International Bible Institute. This is a mission
oriented work the Mauicoc decided would be good for us to cooperate in. Many thanks to our local
members who donated stuff, and helped make this happen. Mahalo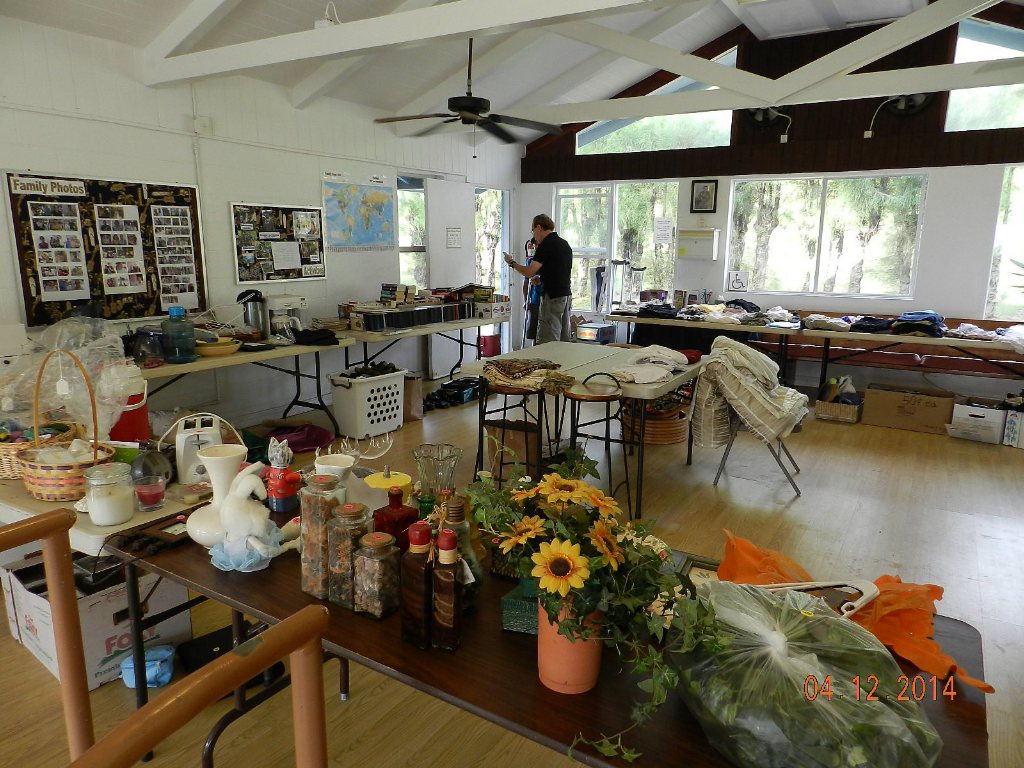 Corey, Ashley Barth and family, visiting with us for several weeks.
Ashley is Max Andrews daughter who is detailed from Conus to Maui for
several months.
---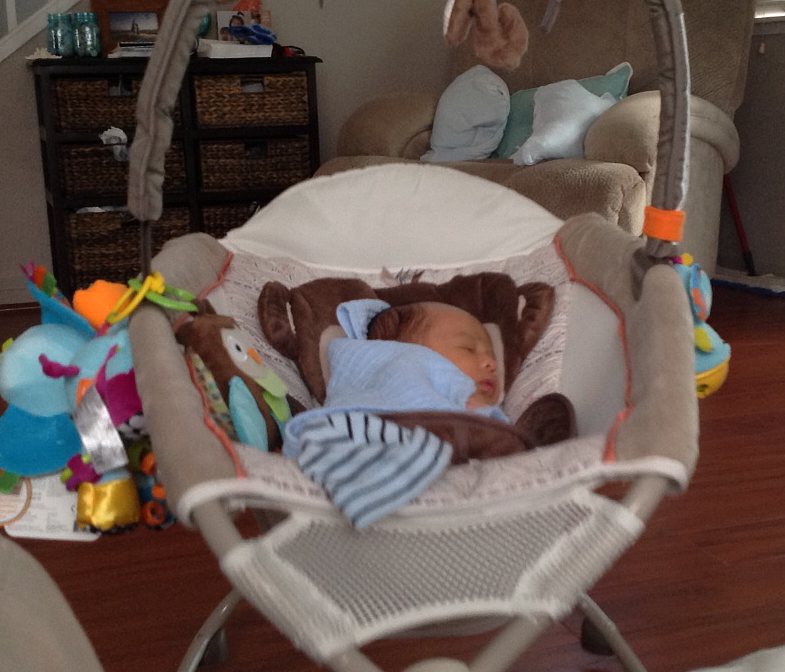 We rejoice with Bill and Amy Hong in the birth of little Luke Kekoa, born recently to
Bill and Amy's daughter Venessa, and husband Joshua Ching. They live on Oahu.
Looks like Amy is very excited to hold little Luke.
(Thanks to Bill Hong for these pics)
---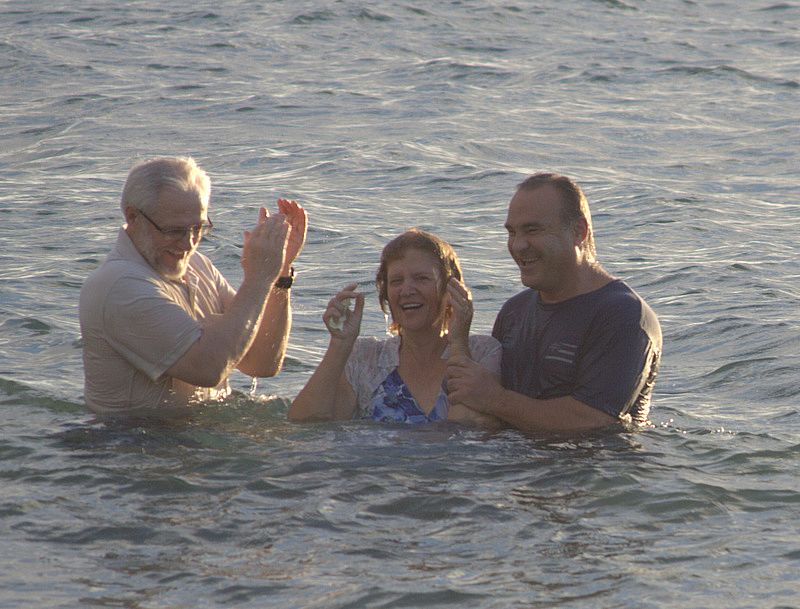 The Maui church rejoice's with Alice Stuart who was bapatized into Christ this past week in the worlds
largest baptistry (the pacific ocean). Chuck Watts doing the baptism, and her brother Mark helping.
Congrats to you Alice, we are all very proud of you, and love you. It is the greatest thing in this world to
be reborn into the kingdom of Jesus Christ and know He adds us to His "book of life" in heaven. All we
gotta do is just remain faithful to Him, and live and die a Christian emulating Him as best we can.
---
Edgar Larin and two of his brothers and their families visited with the Maui church recently.
Edgar says they have recently moved to the USA and we wish them all much Aloha and thank
them for worshiping with us recently. They as well as any others are more than welcome to visit
with us at the Maui church of Christ.
---
The church in Maui lost our dear sister Cussandra Prentice recently, it being a sudden and unexpected loss.
She was a very much loved and appreciated member of the Lords church here and will be missed very much.
WE LOVE YOU CUSSANDRA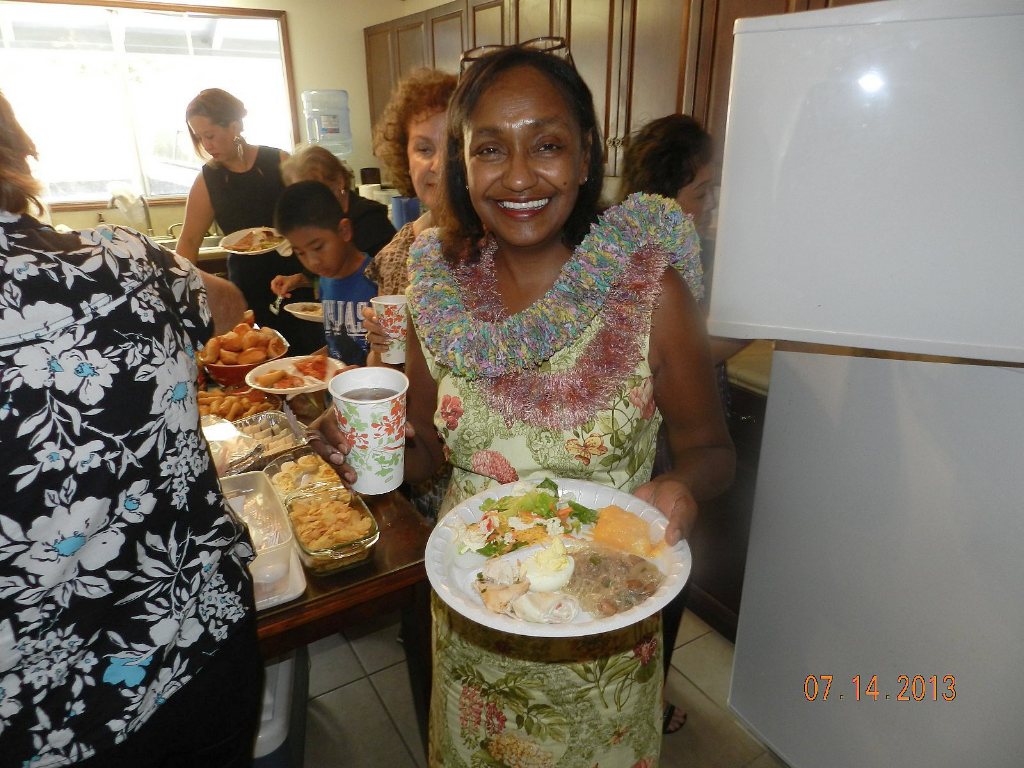 Cussandra Prentice We Love You, and miss you very much.






---
These images were taken at our 4th of July get together on church property.
Everyone enjoyed the fellowship, food, games, etc...Mahalo to those who planned
this and made it happen.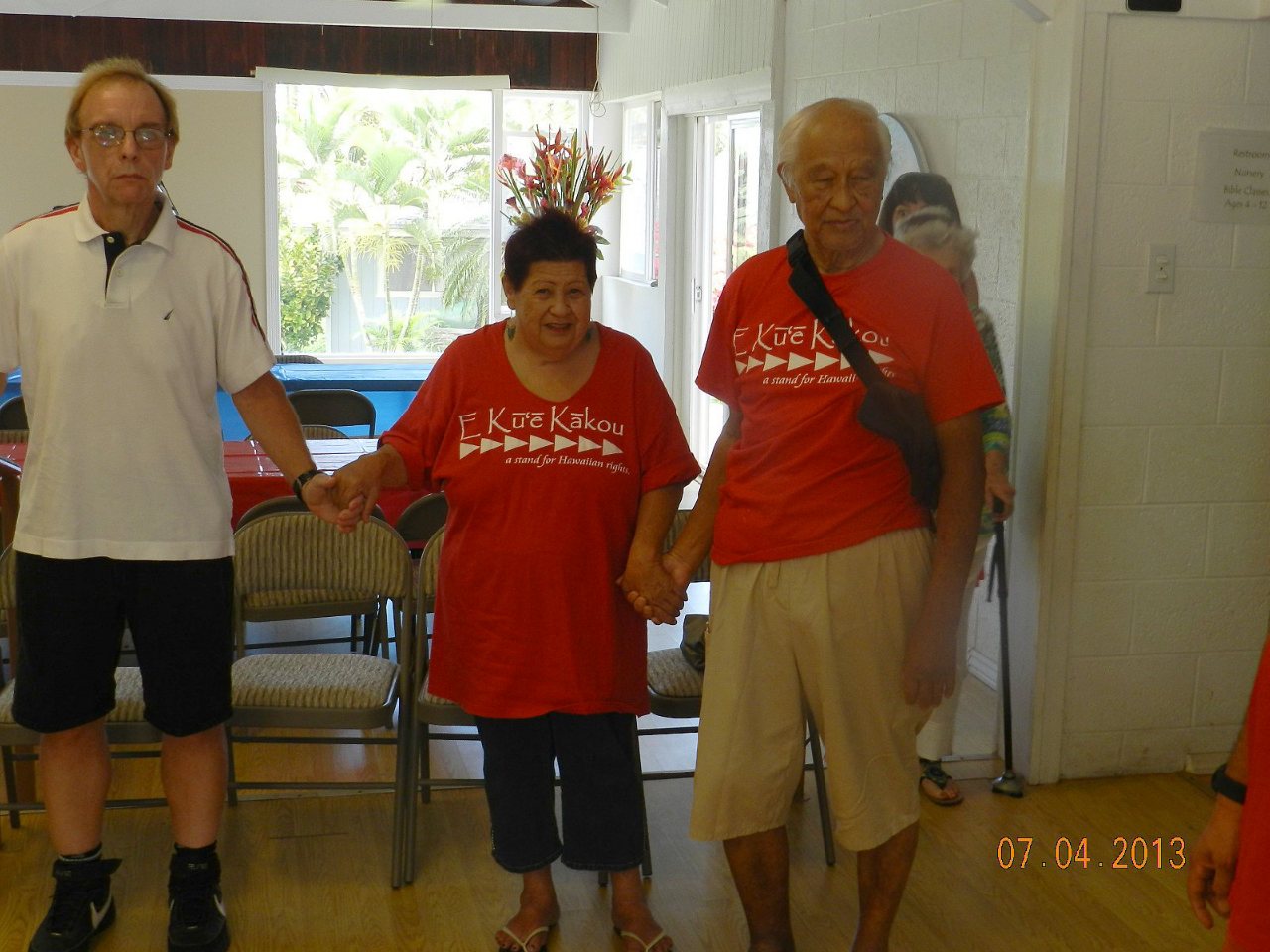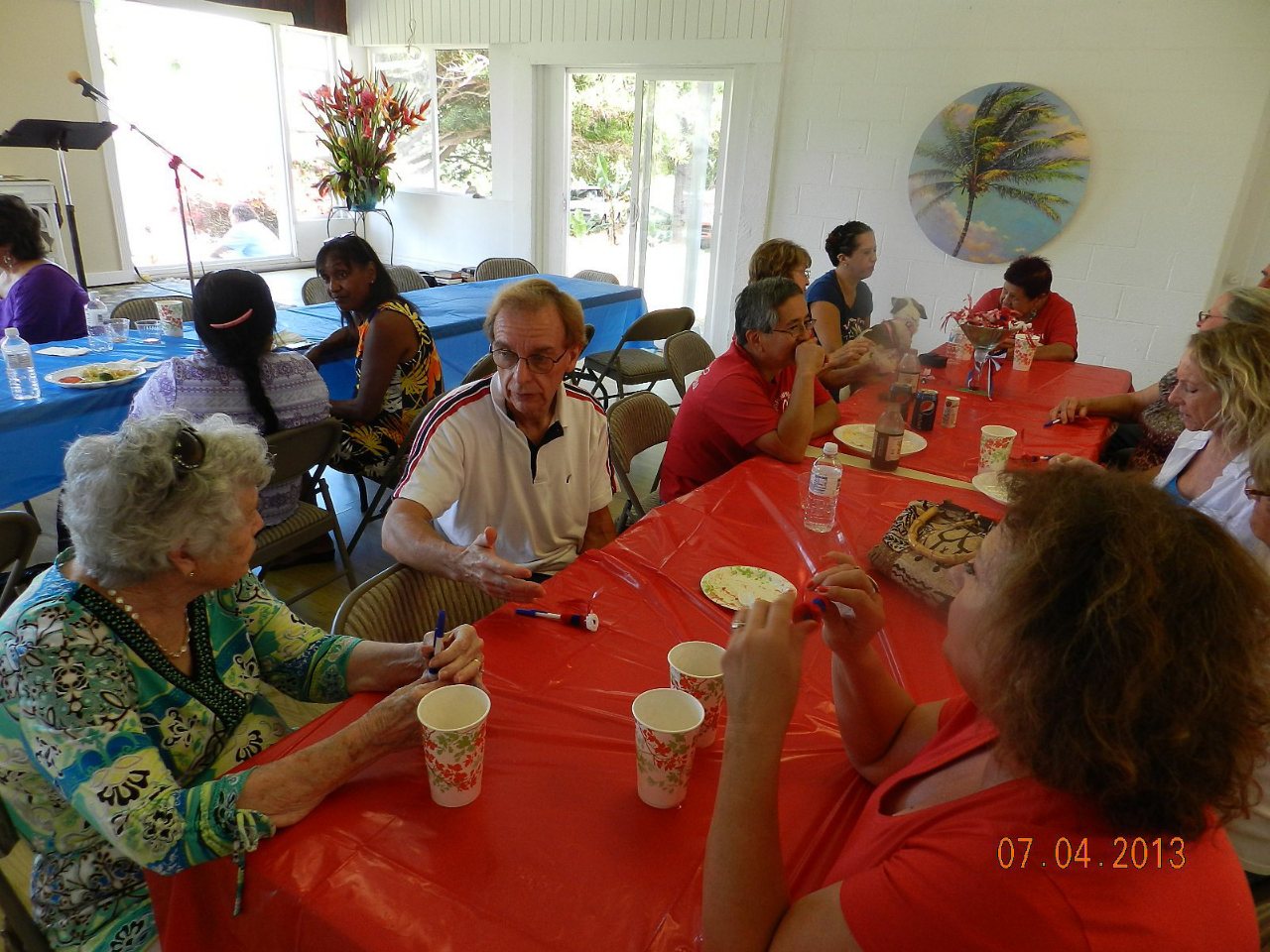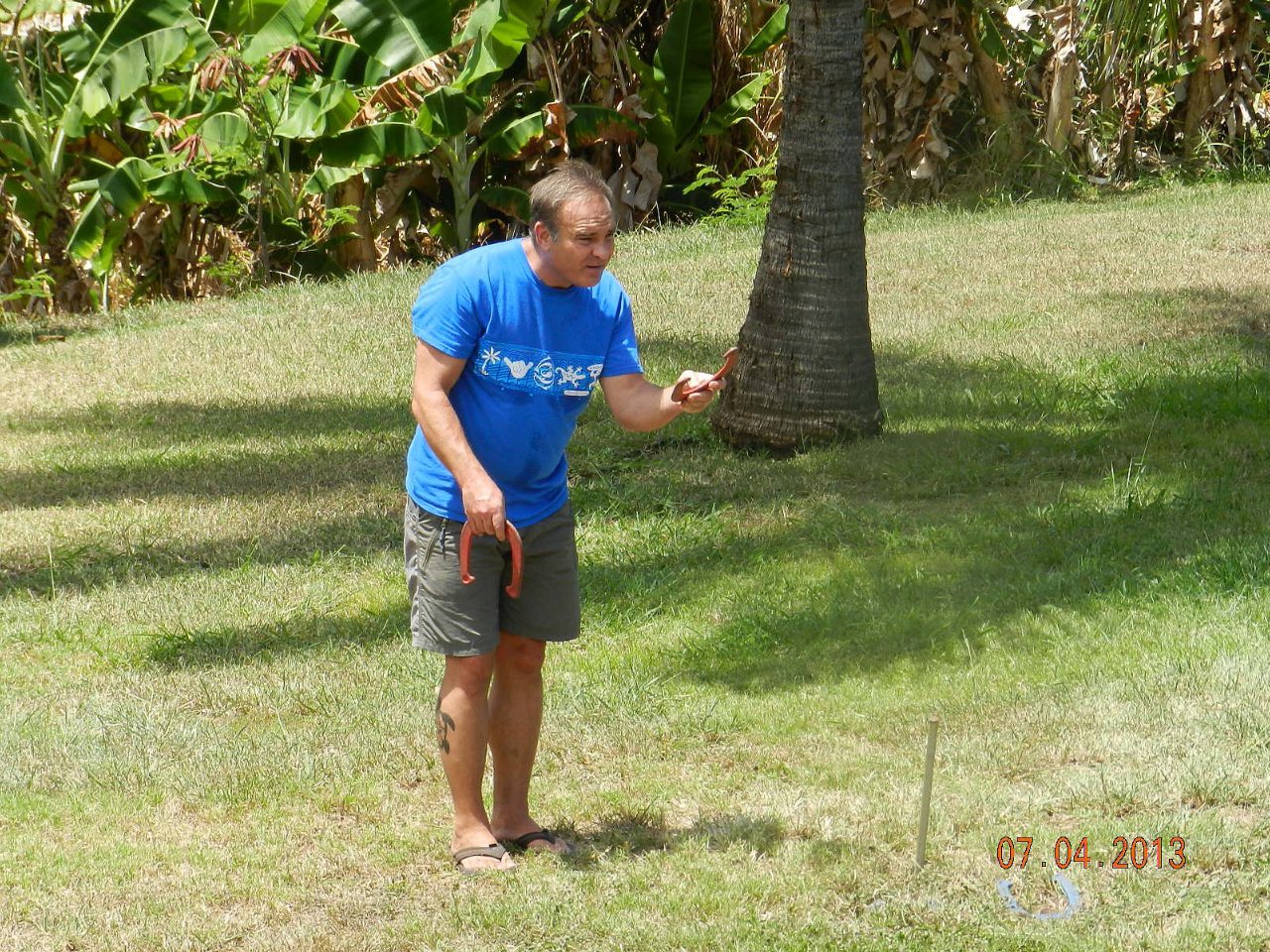 LOOK AT OUR PREACHERS "FOCUS"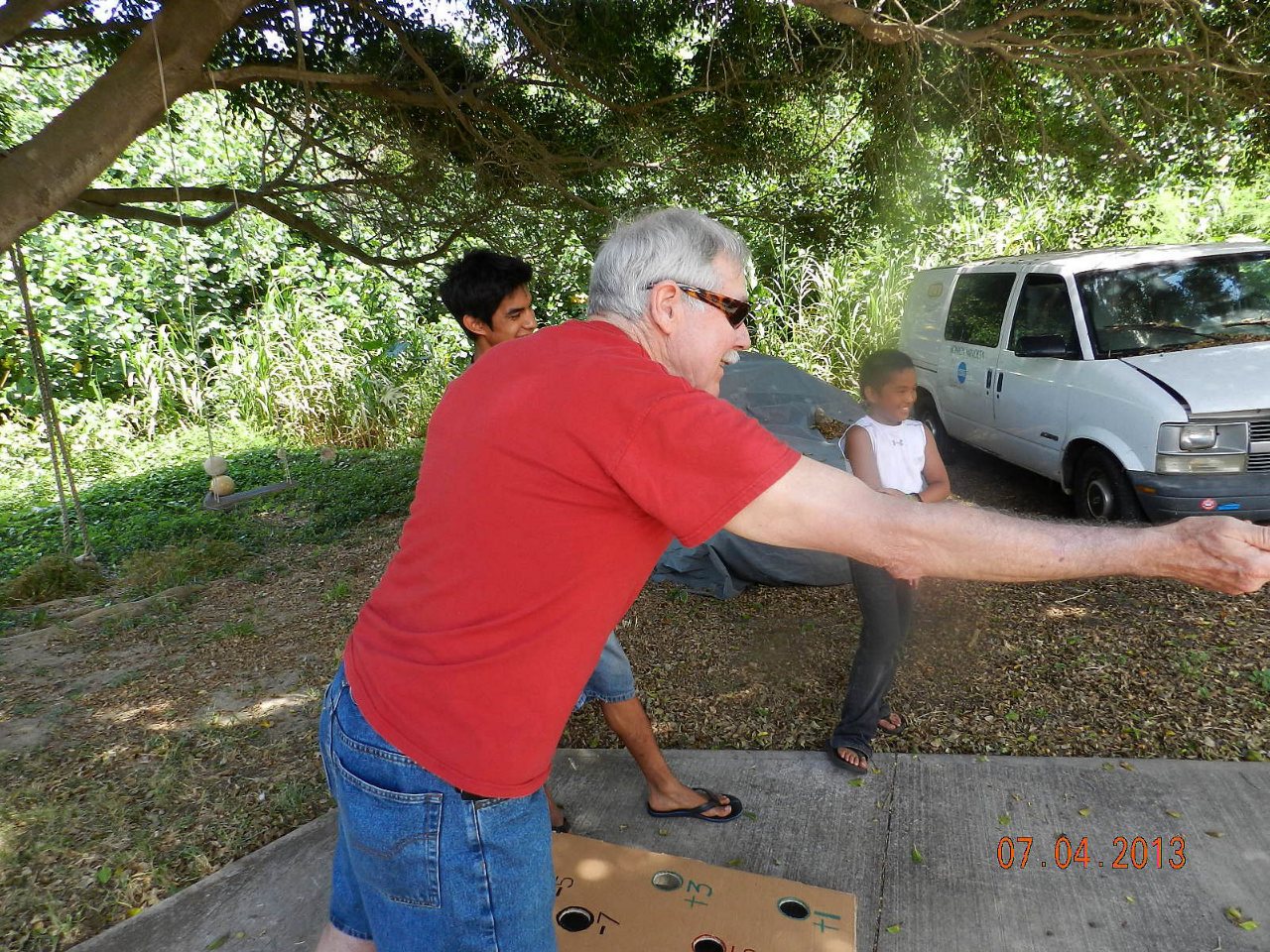 BILL EDWARDS SHOWING THE BOYS HOW TO PLAY "THROW THE WASHER"

MOANA'S 80YR OLD STEP DAD SHOWING HOW ITS DONE

THE LADIES (AND CHUCK) ENJOYING PLAYING SOME SCHARADES

---
These first images are of Keegan Shelton's first (1yr) Birthday Party held on June 8, 2013.
Of course Keegan was all over the place having as much fun as he could, it was hard to get him
slowed down enough for a camera picture to be made. The proud grandparents are: Carl and Judi Shelton.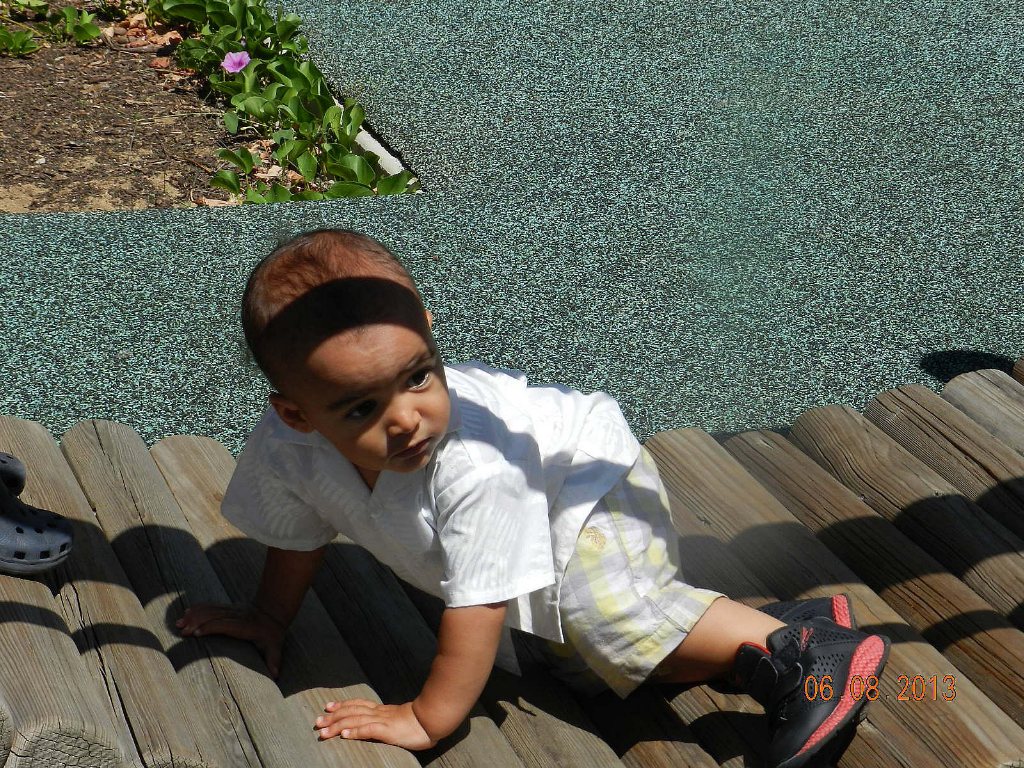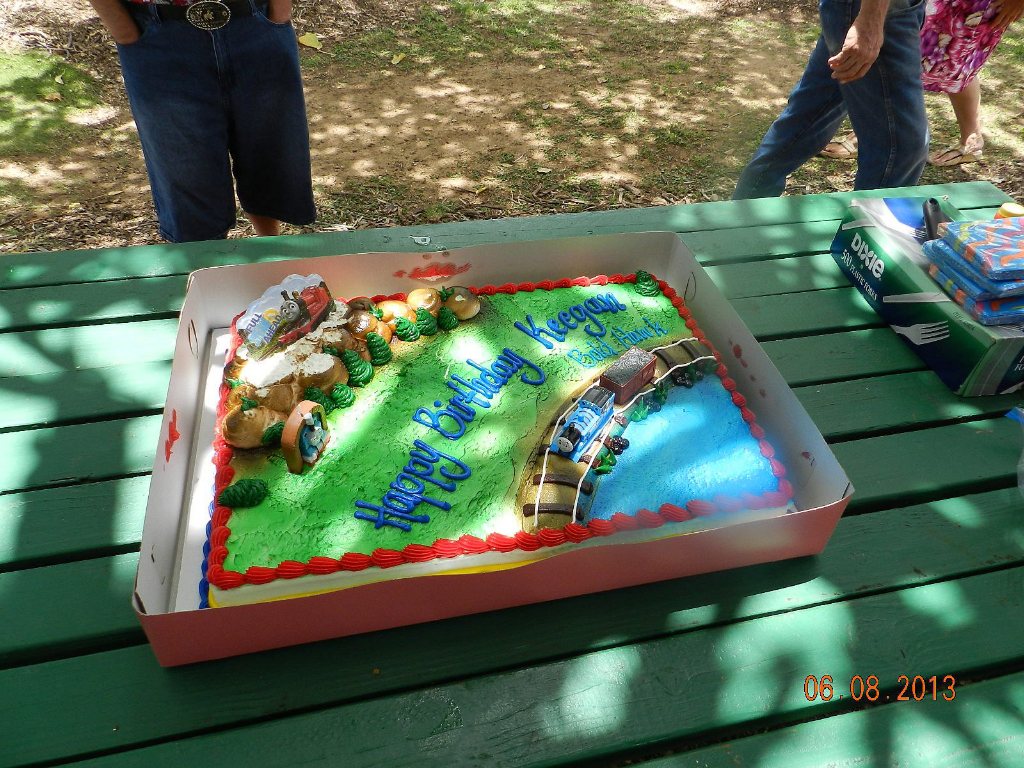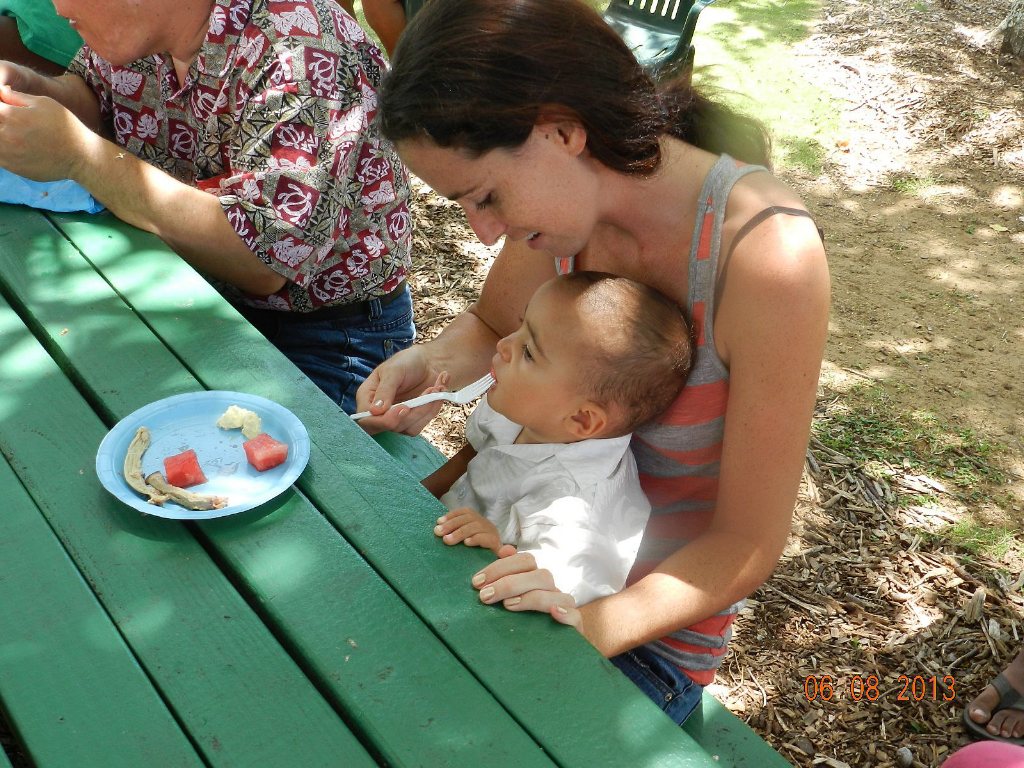 ---
The images below are from recent activities for our youth.
A pool party was hosted for the kids by the Swatzels and Southern family.
Also, a kids outing at a local park was enjoyed by all, with special thanks to Daniel Kiser
helping and encouraging the kids.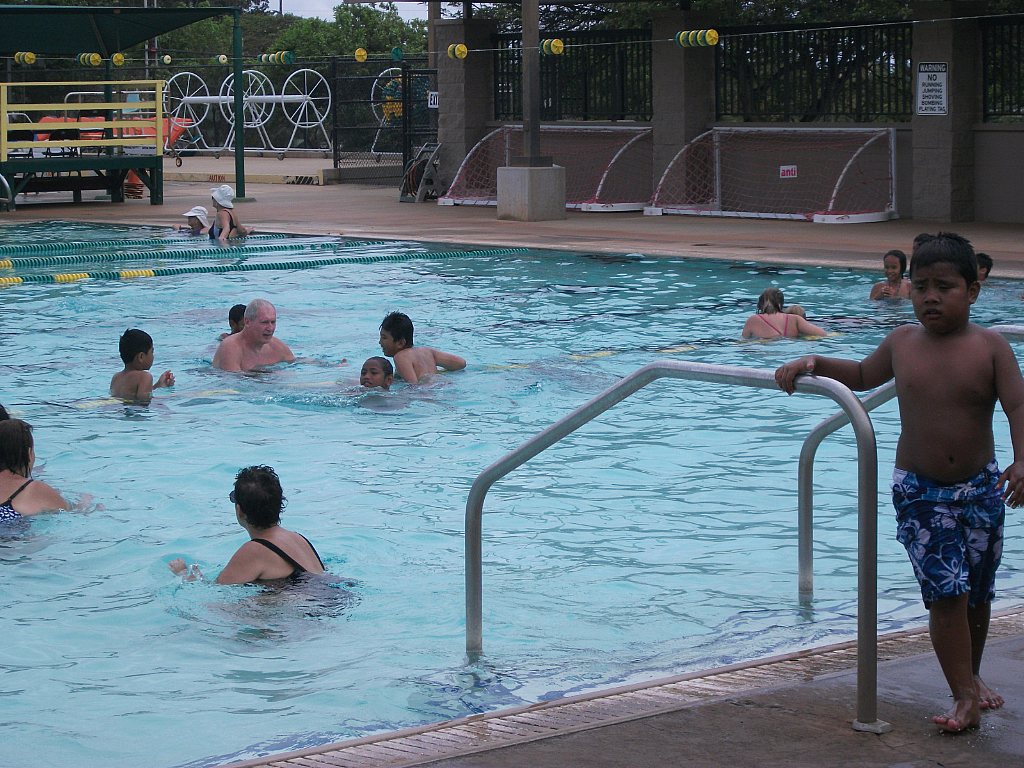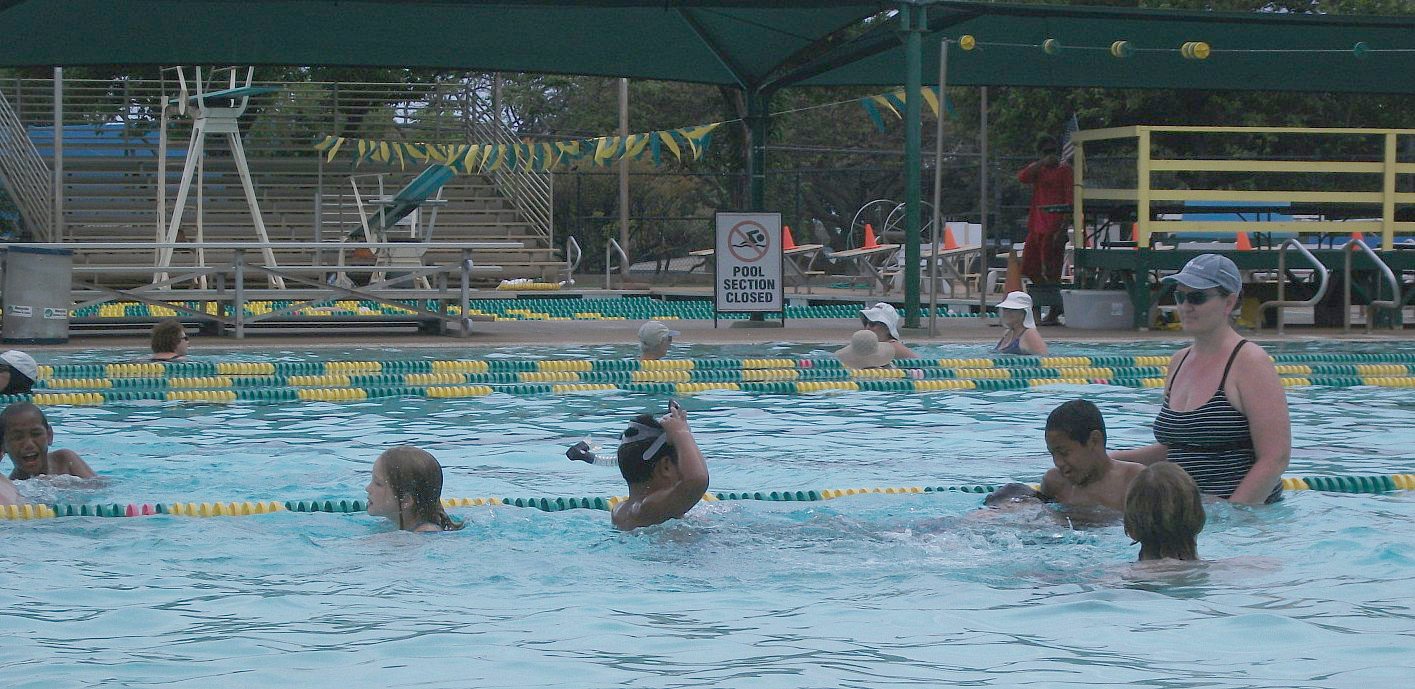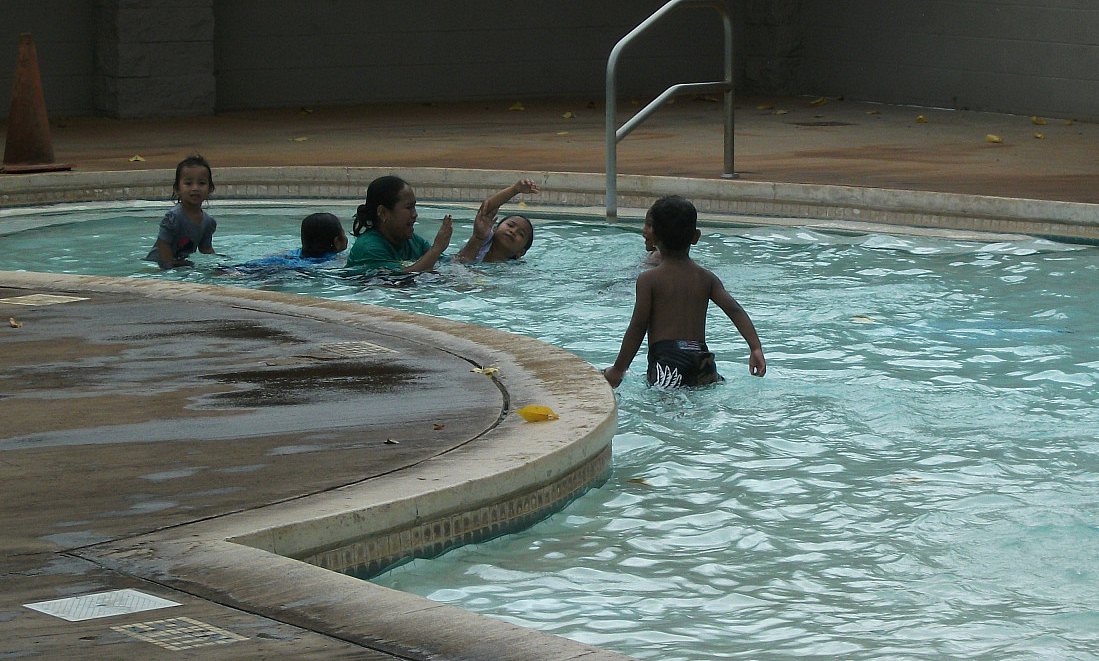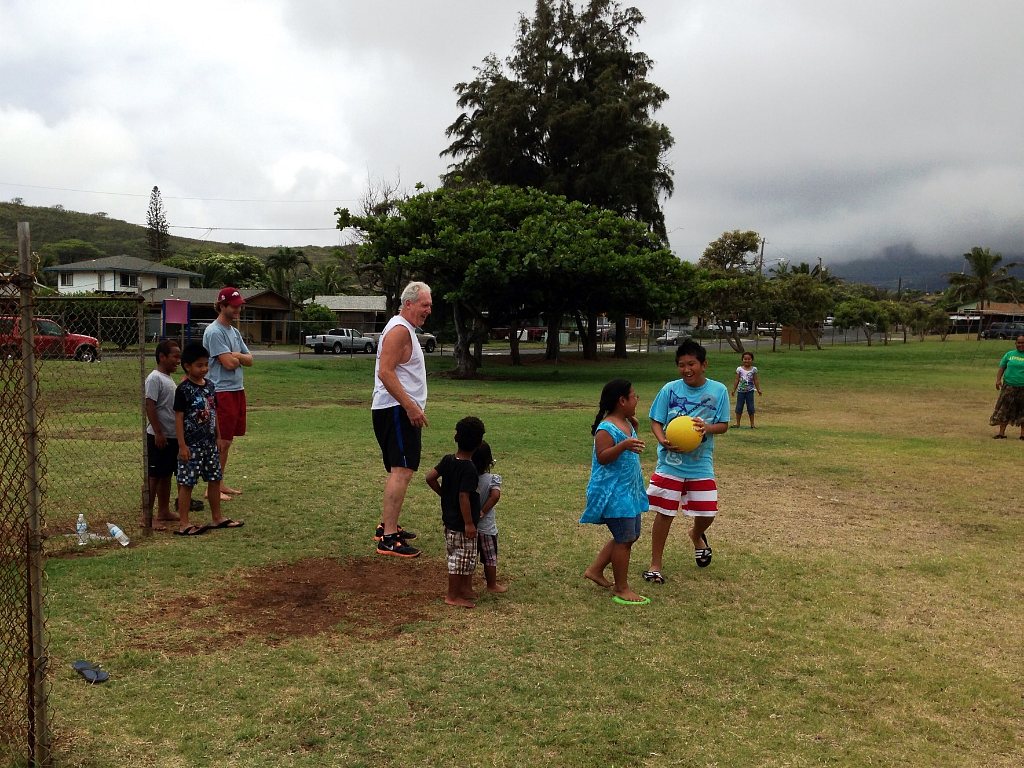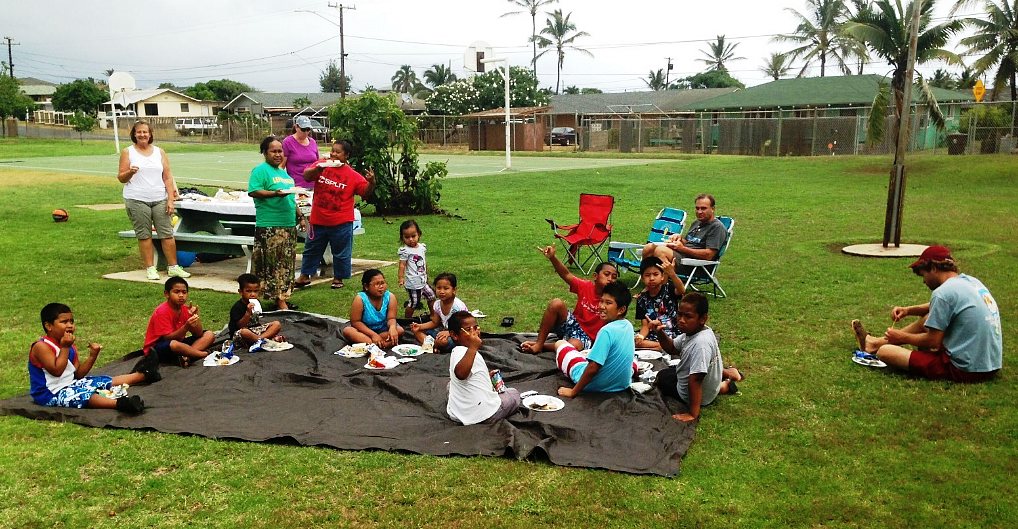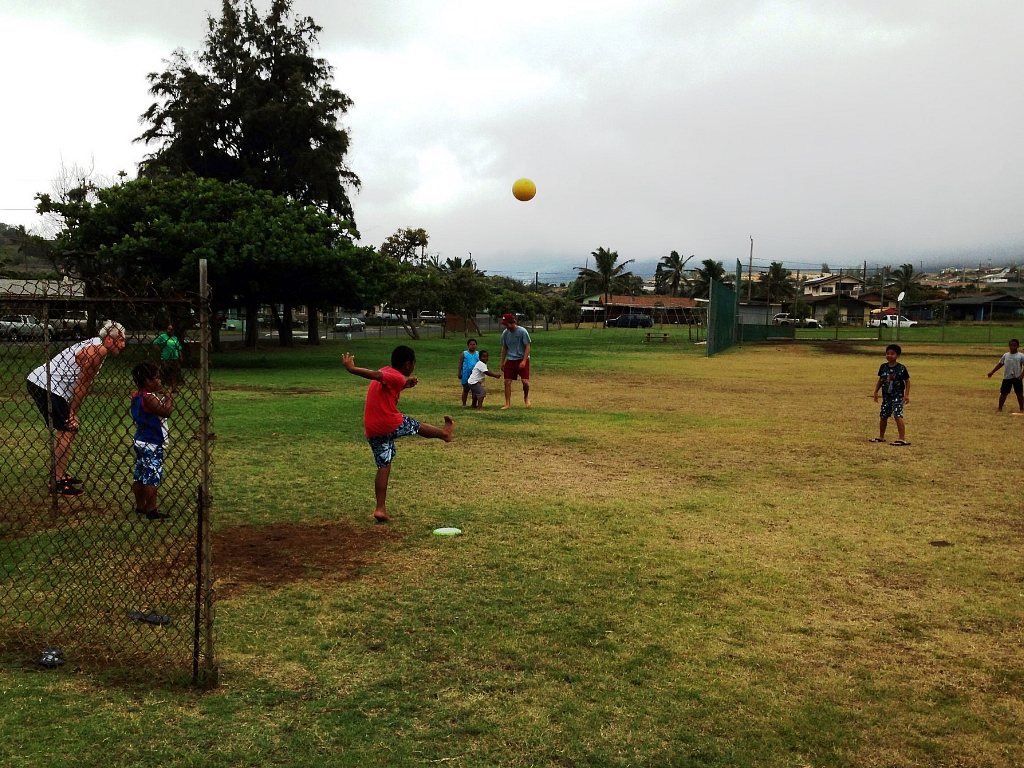 ---
the pics below are of the recent (Oct. 2013) "Kids Day" held in a park on Maui.