Maui church of Christ
Double click on any image to enlarge it for viewing. If you are using Internet Explorer, and it seems to resize the image to
smaller after you double click it, you can prevent this by clicking on "tools" (at the top of ur screen), then select "internet options"
then select "advanced", finally de-select the box that says.."enable automatic image resizing" Now, images will stay full size on your screen as you view them.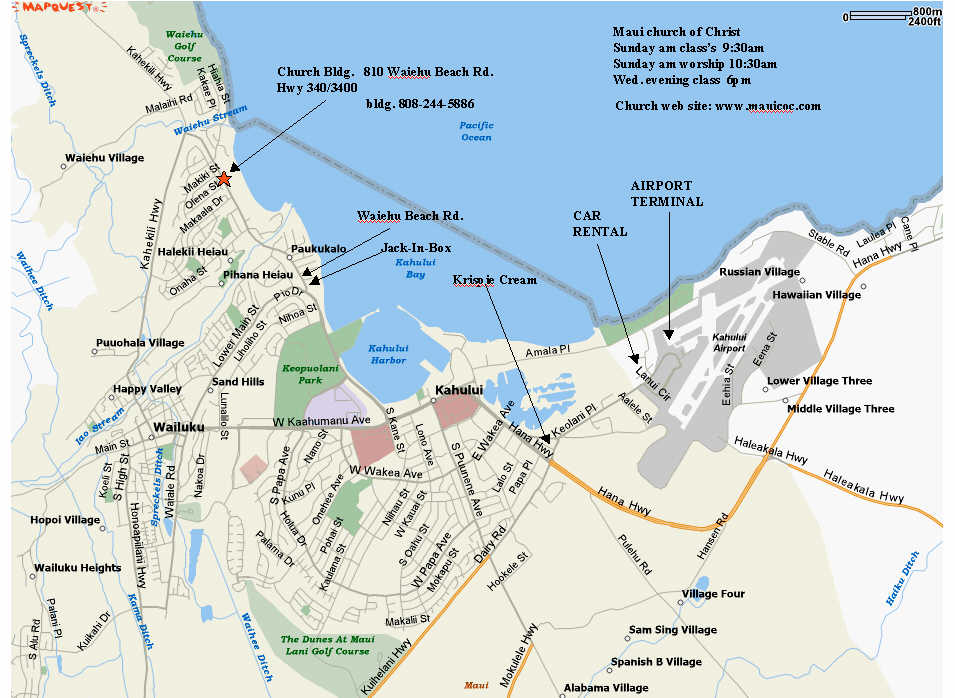 This page is for those who have never been to the Maui church before, and need some help with directions.
I have 2 different maps above which should cover anywhere you might be staying on the island.
Also, we recently painted our bldg from white to blue, so new pics to show you what to look for.
The directions image above, can be printed out to bring with you for reference if needed.
If helpful, here is a MapQuest link to find our bldg also:
MapQuest Link to Mauicoc
Aloha, and we look forward to seeing you at services..
UPDATED AS OF 9/1/15
Page 1 of 1