On this page, you will find ways to contact some of our local church members who have
realestate for sale, cottages to rent, a plantation home to rent....etc...They would love to
talk to you about using them for your stay while visiting Maui. Christians renting to
Christians, what could be better?
Do you need an excellent Photography contact from over here? If you need to talk to Joe via email, phone, etc..about any photography need, check
his web site which I am posting a pic of it here.. It will be very encouraging for you, and we highly
recommend this wonderful brother.
CLICK HERE TO GO TO HIS LANAI YOU TUBE VIDEO IT IS EXECELLENT






Pat Swatzel's Realestate Contact Info.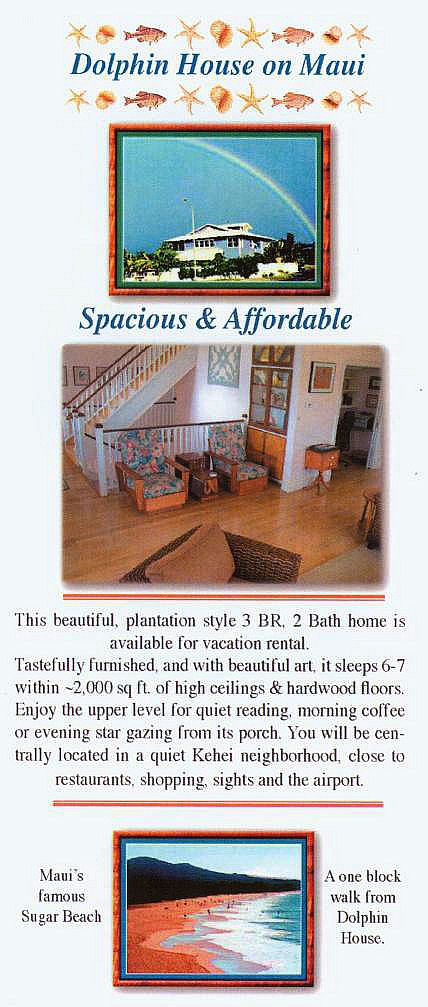 Fred and Linda Hayden's Dolphin House for rental